Carpets are always in fashion since many centuries and people are following this trend for so many years because they want to be in fashion just to show their different perspective and different vision and also their creative minds. Now that carpets are being used as to decorate walls than the floor. Rather than showing off the paintings, people are buying carpets as their paintings and putting it on their walls. Carpets turned into rugs as well to cover the small area of the room. Carpets have been divided into many decorative ideas that it not only shows that world is moving towards art but also portraying that people are being more creative that they are using their creative minds for usage of carpet as a different and unique style.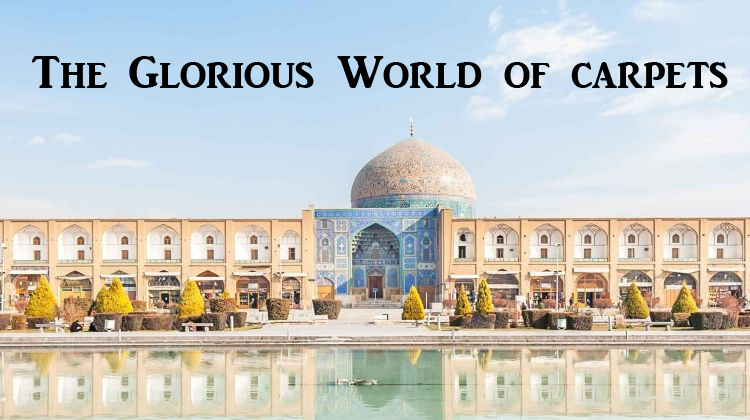 The sensible domain of carpets has been extensively used by industry people. There is no definite end of the carpet, it's in range of infinity. It comes in the many and vast range of colors that sometimes it becomes confusing for the buyer too. Because so many colors attract the buyer for so many ideas that popped out in buyer's mind. Same goes for the texture and style, the more too think or look, the more designs you get. So making a final decision is the hard job to do for a buyer. Plenty of designs lying in front of your eyes with plenty of colors in it and with the variety of texture. It's not an easy task to choose time some lead to buy more than one carpet and sometime nothing.
The type of carpet is totally on the synthetic and natural fiber used in a carpet. The main types that we have is of course Nylon that everyone is aware and also wool which is the best carpeting that includes natural fiber in it. Other than both of these, we have Olefin which mainly is for outdoor because of the tough nature of this type of carpet. And Acrylic which is meant to be the alternate of Wool and also not so expensive type of carpet. Another fine type of carpet is polyester, the usage of vibrant and lively colors in it is an attractive element and it does not fade soon which makes it a good option for the buyer. Because long-lasting stuff always attracts more customers and people are willing to buy it and also they unintentionally become the source of publicity for the article.
In UK, we have many options from which we can buy the best of the carpet like Tapi Carpets, Ikea Carpets, United Carpets, Bramley carpets, Calvert carpets, Brockway carpets and Carpet remnants. Expensive with the vast range of variety in it and cheap in terms of money with a fine and good quality. These brands are touching every type of class and making their customers happy and satisfied. Sales that have a good amount of discount that not only attract customer but also leads them to buy stuff even they have less money, this type of strategy not only attract their loyal customers but also gives them a space to do publicity for them as well. And people do publicity for sake of their money, for the sake of showing off their new stuff which indirectly leads to the publicity of brand.
If we talk about the texture of carpets then Persian carpets are the best of it, more commonly it is known as Iranian Carpet as it does not include extensive and heavy textile but also contain the refine and polish art and craft of design. In old times, the use of carpets was quite ravishing, as it had been used as fan for Kings and Queens, as the red carpet, as interior decoration of castles with splendid and magnificent designs which contain royalty in itself. Persian carpets successfully adapt the royal designs of carpets and embrace the ancient fashion which later on blends with the modern time and with modern fashion sense which gives the perfect match of art, beauty and luxurious texture in carpets.
As the world is moving towards technology where man power is less required and mind to east the things is more required. People can buy carpets online from the best websites and they can deliver but there is only one disadvantage in it, because many people believe that feel and the first look is the best way to buy such stuff. Online buying is easy as it sounds but the direct look and touch is not an option in it. One cannot touch the article and cannot see the direct and live view of carpet which makes it even harder to buy online. Market visit is very important in buying carpets or stuff like this.
If we take a look at the pricing of carpets then we have every type of pricing tagged with the article. We have a vast collection of expensive and rich carpets but we also have an economical and good range of carpets. Why is it so? Well, no matter how rich and poor you are carpeting has become an essential need at home. One benefit is easy to clean than a floor. Because no matter how hard you clean a floor, dust is always there and ready to knock. the local market for carpets and brands are touching not only the upper and middle class but also poor class. It depends on where you go to buy it. How much yards you are buying it.
Carpet has a world in itself which include history also include present time and also the taste of the world. It depends on the choice and taste of a person that decides where he want to take this glorious world and how he or she wants to decorate his homeworld with carpet also it defines how is he portraying the rich elements of carpets as is will indirectly portray the personality of the person. As is has been said that choices and taste always express the nature of a person and also it expresses human personality.