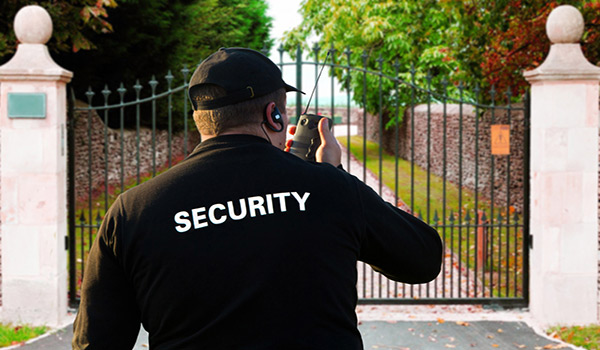 Have you ever thought about hiring a security guard? You may think that only high-profile people have them. But in all actuality, people from all walks of life benefit from having security guards. 
Whether you've had burglaries take place in your neighborhood or want your children to stay safe, hiring security guards can put your mind at ease. 
Plus, when you station guards at your home, you have an added layer of protection. 
Check out five different reasons and scenarios you may want to hire some security guards.
1. You or a Loved One Are a High-Profile Person 
You or a family member may be a high-profile person. For example, you may be a well-known tech company owner or are an actor or actress. As a famous person, you have to take extra precautions to care for yourself and your loved ones. 
If you or a family member who lives with you is a high-profile person, having a security guard would be wise. You never know what kind of person may try to bother you.
From crazy fans to people who have a bone to pick with a company owner, one can never be too careful.
With a security guard, you can rely on them to keep an eye on your property and keep you out of harm's way. 
2. You Want to Scare Away Potential Burglars 
Believe it or not, but some sneaky people hang out in different neighborhoods. They look for the perfect opportunity to steal something. 
You may live in a popular area in California, for example. If you live in Beverly Hills and want to scare away suspicious people, security guards can help. 
With guards posted, you better believe a burglar will be less likely to target your home. And, they'll also be more likely to leave your neighborhood alone as well. 
Even if a guard doesn't end up having to escort someone off of your property, they're excellent as a show of force. No one will want to mess with anything on your property when they see the people hired to keep your home secure!
3. Your Home and Belongings Are Expensive 
It sure is nice living in an expensive home! But depending on the security you have, intruders may be more tempted to steal. 
Having an expensive home means that you likely have nice things inside. But, unfortunately, burglars may be willing to risk finding expensive items. 
Examples of costly items you may have in your home are jewelry and a safe with cash. So, that's why you must ensure nothing gets stolen. 
Besides having a reliable security system, hiring security guards is smart too. They can keep an eye on things and let you know if they see anything suspicious.
4. You're Going on Vacation 
If you've been hesitant to go on vacation because crime is on the rise in your neighborhood, don't be! You can go on a trip without fearing that your home will get vandalized or something will get stolen. 
It's a good idea to ask your neighbors to keep an eye on your property. You may even want to ask them to take your trash out on trash day so that it appears you're there. 
Having your neighbors do a few things to throw off suspicious people is an excellent place to start. But in addition, think about hiring security guards.
As I've mentioned throughout this article, a security guard is excellent to have at your home. They're trained to look for suspicious people and keep their eyes wide open.
Have a few guards watch over your property if you want to feel 100% secure while on vacation. That way, you'll be able to relax knowing your home is in good hands!
5. You Want Your Children to Stay Safe 
Your neighborhood may have had a few thefts recently. If that concerns you, having security guards can put your mind at ease. 
You may have children that stay at home during the day with you. Or, you may work while a babysitter watches over them. Either way, to feel better, it wouldn't hurt to hire some security guards. 
Knowing your children are all right will make you feel loads better when you're working. And when you're at home, you can feel good knowing that there are guards outside working hard to keep you all protected.
Conclusion
Besides the reasons discussed, there are other scenarios in which you may want guards. For example, you may have gone through a traumatic event and want to feel safe again. Hiring guards can help you get through a difficult time until you're ready to go and about again.
With theft and property damage on the rise, having security is more important than ever. So take that extra step by placing importance on the security of your residence. Having security guards is one of the top ways to eliminate crime now and in the future.
Follow – https://sggreek.com for More Updates