Your clients are central to your photography business. Even if your skills are sharp, client relations and customer service will encourage recommendations and repeat bookings. And this keeps your business running.
So, how do you know what your clients want?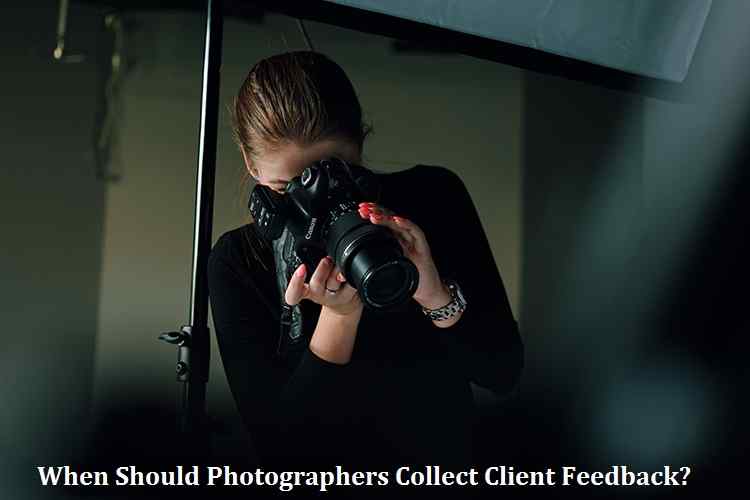 Reaching out for client feedback is the best way to receive clear feedback. The following guide will help you determine when and how to ask for feedback. While it can be tricky to accept constructive criticism, collecting this information is the only way you can improve in the right ways.
 Why should photographers collect feedback?
 Collecting feedback is only valuable if you have a specific reason for doing so. The following are just some of the reasons to reach out to your clients: 
 If you have recently set up your photography business, you know that most aspects of your work require trial and error. So, you won't know right away if your approach to shooting, editing, and client relations are what your customers are looking for. This is why it can be helpful to ask for client feedback once you have been in business for a few months. Once you get your answers, you can make adjustments and move your business in the right direction.
 No matter how long you have been in business, it's common to go through stagnant periods. You might feel creatively stuck or worry that your business isn't growing. This is a great time to check in with clients. Ask whether they are satisfied with your offerings and what else they may want to see. You can also ask how you can improve your social media presence, so you can keep up engagement and experience growth.
 Rebranding is a great way to expand your creativity and tweak your messaging. However, you want to make sure your new brand elements are appealing to clients. Consider asking clients for feedback on potential logos, new offerings, and website layouts. Their opinions might help you narrow down branding options.
 What is the best way to collect feedback?
Asking your clients for feedback can feel awkward at first, but they might appreciate the chance to help you out. These are just some of the ways to connect with clients: 
           Surveys are one of the most efficient and reliable ways to collect feedback. You can put together an online survey through a tool like surveyking. Include bothering open-ended questions and opportunities to give feedback on a numerical scale. Be sure to carefully track this information and note trends, so you know how you can improve. You can then send out an identical survey later in the year to measure whether you have made the desired improvements.
If you have a more casual relationship with your clients, reaching out directly for feedback can be effective. Once you have delivered their album via email, you can casually ask what they thought of their experience or what they think of a new brand. This can be especially effective with repeat clients or customers who have been particularly open in the past. In some cases, chatting in person may also be appropriate.
Client reviews on social media are effective for multiple reasons. They give you feedback on what is working in your business and shows potential customers that other clients had a positive experience. And if negative feedback does come up, you can reach out to the client directly to discuss the situation further. If you're looking for this type of feedback, simply offer clients the opportunity to leave a review once you deliver their photos.
Asking for client feedback leaves you vulnerable to criticism, but it can also offer opportunities to grow. By staying on top of this feedback and measuring trends over time, you will see your own development and continue improving. This will keep clients coming back for photo sessions and recommending your services to others.