Our life is like a book. It is full of new chapters. Some of them are our school life and college life. But when we get married, another chapter of our life starts. With the chapter of marriage, comes all along the new home. It can be your own. If it is your own, then you need to decorate it. Each place has its own charm. And it is your duty to bring out the beauty of your own home. Here are the best home décor gift ideas.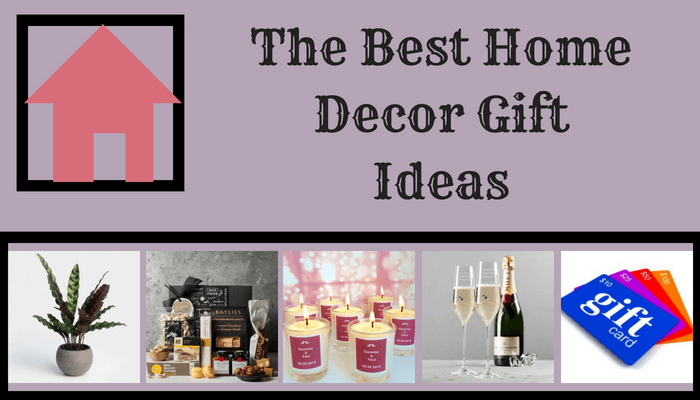 1) Candles:- 
Candles are the best part of décor. They are important in two different ways. One, the prime work of candles is to provide light. The second is aroma. There are certain scented candles available that spread beautiful smells. The candles are the best for your drawing room. Guests will always be arriving in your new home. You will make then sit in your drawing room. Then those candles will show their magic. The warm light and the sweet fragrance will make them appreciate your décor choice. You can keep scented candles in your bedroom as well to make the room more romantic.
2) Plants:- 
Everyone loves to have a little garden of his/her own. If you have a back house small place, you can have an outdoor garden. Or else, the best option is to have an indoor garden. A place around the corner of your sitting room will be the perfect place. For your home garden, plants that cleanse your air and have organic touch can be amazing. You can also keep succulents if they are your favorite. To keep the ambiance aromatic, go for the sweet-smelling plants. To get the best plants, you can order plants online.
3)

Sound System

:-
When you move to a new home, you are planning to throw a party at first. For that what you need the most is the sound system. So, your small group of close people who helped you move in must have brought some gifts. The sound system can be one of the most useful one of them all.
4)

Settlement gift basket /hamper:

–
 There are many things to gift to a couple who is all about to settle down in a new home. These settlement gift baskets have a range of Gourmet Cookies. You can help the new kitchen pantry fill with chocolate and cookies by presenting them as gifts. Also, the nuts and biscuits are good stuff for their kitchen. If you send some good wishes for those gifts, nothing could be better. They would appreciate your gift more than any other gifts.
5)

Home-Related Gift Cards:-
Sometimes, people do not like housewarming gifts as they have their own choices. If you know someone like that, then nothing will be a better gift than the home-related gift cards. When you move to a new home, there are plenty of things to buy. Gift cards of different stores can help you get the best quality stuff at discounted price. Gift cards from IKEA or any other sites have gift basket delivery services as well. You do not have to bring all the stuff yourself; the sites are always at your service.
6)

Bottle of Wine and a Glass Set

:-
Being a utilitarian invitee, wine and glass set is the perfect corporate gift you can gift. It is a classic set that carries out a double duty. The wine is for immediate use and the glass set is a long-term gift on your kitchen staple. If the person is a near and dear one, you will know his/her choice of wine. A bottle of her/his favorite wine and wine glasses will be the perfect welcoming gift as you first visit one's new home.
7)

Tool gift basket:

–
It can be a new home or an old home. One of the most important things that need to be there is a basket of tools. The basket includes screw-driver and duct tapes for sure. Besides, there will be nails and batteries. Two other important things are extension cord and leveler. It is hectic to buy them separate. So the best is to go for the tool gift basket. You will get all these stuffs together in one basket. The new settled couple will be very happy to get such useful house-warming gifts.
Whenever you are gifting anything on any occasion, make sure the gift is useful. Above are a few best home décor gift ideas that are useful first.