There are more than 1,500 observances days in a year, and one that caught our attention is the World or National Selfie Day. This observance day lands on the 21st of June. This is a window of opportunity for companies to capitalize off this special day and promote their brand. How can you do so? There are many promotions that you can offer to your customers. Some of which are: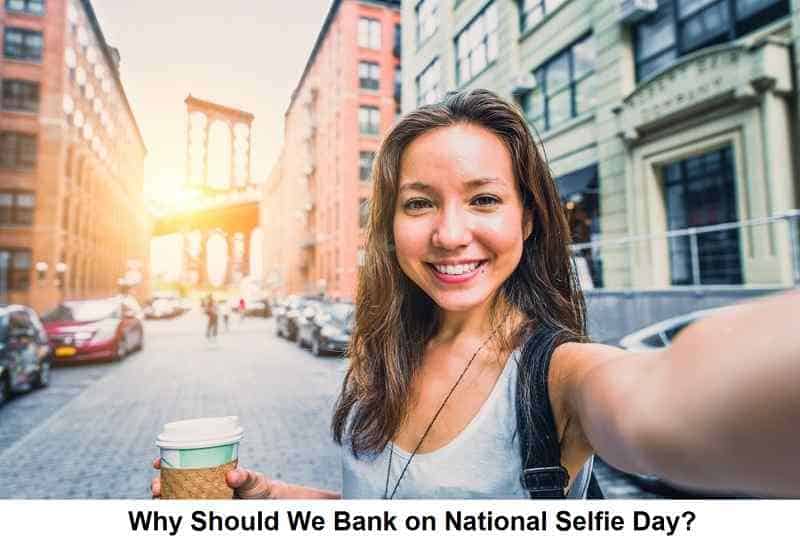 Purchase with purchase
Promotional Gift with purchase
Promotional Giveaways
Promotional Merchandise
Competition to Redeem Promotional Gift
There are many marketing campaigns that you can present to your audience. Observances days as such will allow you to make use to smart details to boost brand recognition and brand awareness. Taking selfies have never been so popular to date. With technology advancement, selfies also never looked better. Not only are people using their phone cameras to take selfies on the go, some even go to the extent of carrying a professional camera with them.
To give users more options while taking selfies, it is a great way to produce some interesting and fun tech gadgets. Some of these items are clip-on fish-eye lenses or clip-on camera lens for phones (as shown below).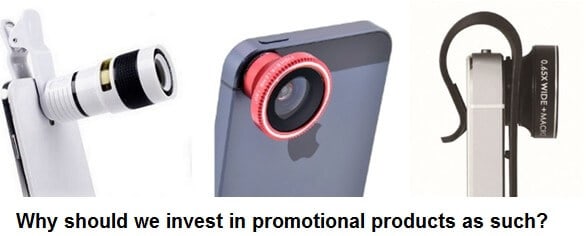 Why should we invest in promotional products as such?
Great promotional campaign idea: These lenses are perfect for promotional campaigns, and can be offered as a gift with purchase or even giveaways. You are sure to attract photography lovers. Such phone camera lenses would be the perfect promotional product for those who love taking pictures with their phones. This is because it is for sure to give you a higher photo definition, as well as quirky effects like fish-eye. Customers will sure purchase your products if they get these as a gift with purchase as well because they are able to take high-quality pictures without having to invest in expensive professional cameras.
Generate Buzz: People want to keep up with the latest and coolest trends, therefore, they will purchase these fun and innovative gadgets. Such camera lenses will definitely get people talking about your brand since everyone wants to have a piece of it. To further generate buzz, you could host an online competition. Customers just have to simply post a picture of your product on Instagram to stand a chance to win one of the camera lenses offered. This is an effective way that you can increase brand exposure, as well as brand awareness.
The options are endless! Not only can you design these into any shape you want, but you can also design it in any colour. A great suggestion would be having the gadgets in the same colour as your brand logo. On top of which, you can have these camera lenses in various shapes – not an only circle. Although more difficult to manufacture, it will help your brand stand out more and gain more attention from the general public.
Your company can also offer simple promotional products such as the tote bag shown above. This is interesting as well since the straps of the bag look like the camera belts. Simple tweaks to ordinary items will also help boost brand visibility. Furthermore, these tote bags are easy to manufacture and have low manufacturing costs, making these cost-effective and profit maximizing.
How can you create the perfect promotional products for your consumers?
There are many factors that you should consider when producing a promotional product for a marketing campaign. Here, we have shortlisted the top 3 factors that we think is the most important:
First of all, it is important that you identify your target audience and target market. This will allow you to create the right promotional gifts for your customers. For example, if you are marketing to children, custom promotional plush toys in the shape of cameras or phones will be able to successfully grab their attention. In this case, you are targeting teenagers or the tech-savvy audience. Therefore, you can create promotional products such as a phone holder for drivers to use in cars, or you can offer phone cases as well.
After deciding what kind of promotional products that you are going to offer to your potential customers, the next step is to brainstorm some amazing and eye-catching designs! Try to make them as attention-grabbing as possible. It is also important to make use of branding space and include things that represent your brand. Such as printing your brand's mascot on products, or carving your brand logo. Spice up these promotional gifts with meaningful and relevant designs, with the goal of increasing brand recall.
Lastly, the sketching and producing of your promotional products. Designing may take some time depending on the complexity of the design. It involves a lot of revisions until you are able to achieve the perfect promotional product design that is suitable for your target audience. As such, it is important and crucial to partner with professionals that are reliable and trust-worthy. Third parties that can help you from design all the way through the manufacturing stage is the best.
With the number observances days in a year, we will highly recommend companies to look out for more ways that they can increase their customer base. Quirky observances days can also grab the attention of customers. Some of the quirky observances days that we enjoy is the National Peanut Butter and Jelly Day that falls on the 2nd of April and the National Spinach Day that falls on the 26th of March.
For more information, please click here to find out more on how you can effectively make use of observances days to raise brand awareness and how they can be the key in vastly improving your business.