You've been enjoying your motorcycle all summer. Maybe you even found some amazing motorcycle aftermarket parts on sale that you're excited to try. Of course, the fall months are rolling around and you need to get ready for temperatures to drop. Below is some guidance on what riding gear to pick up for the fall season.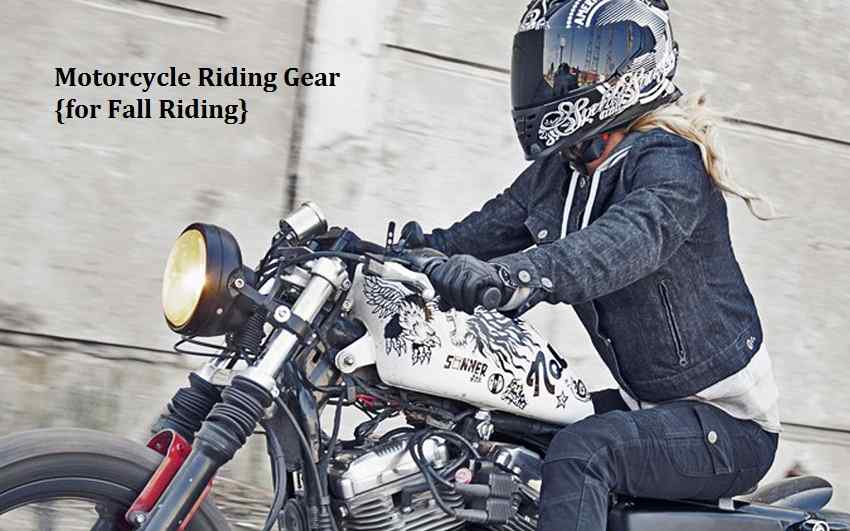 Jacket
One of the challenges of the fall is that the weather can be less predictable than in the summer or winter. The key to tackling this weather is to have a jacket that gives you options. Ones with zipping vents for airflow and optional waterproof liners tend to be ideal for that fall weather.
Consider the Joe Rocket Phoenix 5.0, for example. This has a zippered removable liner for rain protection. It also features hand-warmer pockets for those chilly fall evenings. The jacket has a reflective stripe so that, as the nights get longer, other motorists can see you easily. Staying safe is the most important part of choosing the right riding gear for any time of year.
Another great option is the REV'IT! Nova Vintage Jacket. It is a leather motorcycle jacket with a classic look that still features many of the great features of modern jackets. For example, there is a detachable thermal liner for extra warmth. That modularity is very valuable during the unpredictable fall weather.
Boots
In the fall, full-length boots are typically more comfortable as they offer extra insulation. For example, the TCX Fuel Waterproof boots are a leather pair that are comfortable, non-slip and feature a classic riding look. They offer the grip, warmth and rain protection you want in the fall.
For some longer riding, consider something like the Fly Racing Milepost 2 Sport Touring Boots. This pair is designed for long-term use and features a waterproof but breathable construction for comfort in varied weather.
If you want something a little more casual, consider Alpinestars J-Cult Shoes. They have a sneaker-inspired look while still offering the full protection of motorcycle shoes. This pair is great for a casual night out with friends.
Gloves
Hand protection is a smart idea year-round. However, as the temperatures get colder, it is even more useful. Gloves can be challenging to get right in the fall due to the varying temperatures. Z1R 243 Leather Gloves may be a good choice because they protect your hands while encouraging airflow to prevent overheating.
As it gets closer to the winter, consider switching to a full glove like the Joe Rocket Phoenix 5.1. Having a couple of pairs that offer different levels of insulation is a great way to stay comfortable throughout the fall.
Get Geared Up
With the items above, you'll be ready for fall motorcycle riding in no time. One of the great parts of motorcycle ownership is how developed the market is for aftermarket parts and accessories. You can be confident about finding fall riding gear, scooter accessories and Honda Grom parts online, or whatever else you may be seeking. Often, you can find them all in the same place. So, get geared up today.