The centuries-old history and culture of India is a constant source of inspiration for many creators around the world. However, no styling can compare with the splendor of an authentic traditional costume.
What amazing Indian fashion artists are there?
Designer Sabyasachi Mukherjee started his business in 1999. Back then, only three people worked in his studio, including the fashion designer himself. Today, the Sabyasachi brand is the first and leading fashion house in India, which develops ideas about traditional dresses. When creating fashion collections, Indian-made fabrics are used, and each dress is decorated with luxurious embroidery exclusively by hand. In addition to clothing, Sabyasachi creates the jewelry of modern and classic Indian style.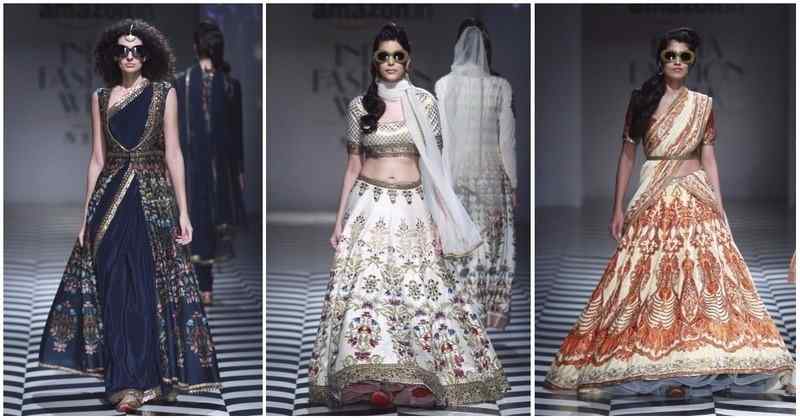 Tarun Khiwal is India's most famous fashion photographer. He can boast of having been shooting for the Indian GQ, Cosmopolitan, Harper's Bazaar, and ELLE. Tarun Khiwal has repeatedly collaborated with the Sabyasachi fashion house, creating in the context of a real Bollywood fairy tale about the powerful rajas and their queens – wounds.
Traditional Indian costume
Sari. A sari is a piece of cloth wrapped around a body about 1.1 meters wide and about 8 meters long. The sari is worn on top and a long skirt, which helps to tighten the folds of the sari.
Choli. This is the top. It covers the upper body and can be with or without a back, with short or long sleeves, depending on the region of India.
Salvar kamiz. This is an Indian costume, which consists of trousers (wide at the waist and tapering on the legs) and a long blouse (often with cuts).
National Indian costumes are amazing in that they live in reality to this day. Saris are worn every day by most women from different social backgrounds. Clothing among themselves is distinguished only by price and quality. Poor Indian women buy saris in the markets and wear them for years, while noble and wealthy women buy precious silk saris from the catwalks. The national costumes and everyday outfits overall differ from one region to another and even depend on the status. Dating a divorced woman, you will notice that her clothes differ from those of the girls who have never been married.
Every season, India hosts the Indian Fashion Week – Amazon India Fashion Week, where oriental beauties in haute couture and pret-a-porter clothes are being presented. And Vogue India releases articles covering the latest trends shown on the catwalks of various brands from Louis Vuitton to young Indian designers with national projects.
Color, color, color!
A bright purple scarf in combination with a yellow maxi skirt is a casual outfit for an Indian, but for the rest of the world, it is an incredible riot of colors! Like feathers of birds of paradise, flying colorful fabrics. Fashion in India is very colorful, and maybe this is why Indians look much happier?
Preservation of national traditions
Currently, Indian fashion is a symbiosis of traditional Indian and European culture, the fashion collections of leading Indian designers undoubtedly and clearly trace the features of both the Indian traditional style and European trends. The ancient culture and rich decorative traditions of India make the fashionable dialogue with European trends especially interesting. Bright colors, reflections of precious metals, layering – all these are characteristic features of Indian collections. They also present a huge variety of variations on the theme of the sari – the national clothes of India, as well as an abundance of jewelry and accessories in a recognizable oriental style.
Magic patterns
In many places in India, shamans treat people, and the local people sincerely believe in magic, mystical symbols, and signs. And the best amulet from the evil eye is to put on ancient patterns on yourself. Points both to your karma and style.
Royal decor
It is not surprising why Elie Saab is famous for his incredible embroidery with beads and threads – those motives have been borrowed from the East where they know a lot about it. You will hardly find a one-color muted beige suit but even its lapels then will be decorated with stones and beads! A girl should shine, and better shine bright like a diamond in a weightless bright sari decorated with rhinestones and pebbles.
Of course, constantly walking in national costumes bothers Indian fashionistas, and then they adopt the fashion of Paris and New York to the hot Goa or New Delhi. But even then their images can never be confused with European ones! India is a country of contrasts, and above all, it is a contrast with other countries and cultures.