There are a lot of great things about living in Michigan, but for those who love spending time in the great outdoors, the state's ample hunting opportunities take the top spot.
There are seven categories of the game in the Great Lakes State: bear, elk, turkey, small game, waterfowl, trapping/fur harvesting, and, most popular of all, deer. In 2018, half a million Michigan hunters felled around 361,000 deer. And with 40 percent of the state's Upper Peninsula and 30% of its northern Lower Peninsula open to the public, it's no surprise that Michigan has consistently ranked in the top five American states for the number of registered hunters.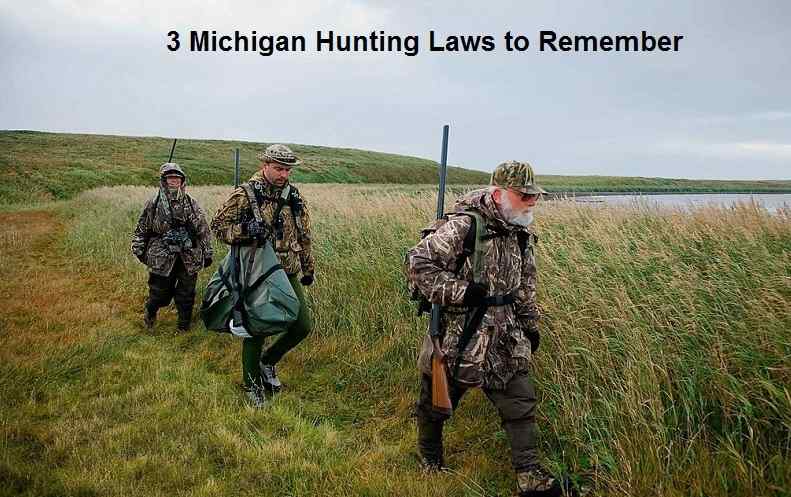 Whether you're looking at hunting land for sale in Michigan or just planning to stick to the public offerings, here are three important regulations to keep in mind for the 2019 season.
Baiting is banned
This controversial ruling may be repealed come 2020, but for 2019 it is illegal to use fruits, vegetables, hay, mineral blocks, salt, or any other food items to lure deer into a targeted area. The Michigan Department of Natural Resources has instituted this ban as a measure to curb the spread of Chronic Wasting Disease, a contagious, incurable, and ultimately fatal neurological condition affecting deer, elk, and moose. Since first being discovered in Michigan's deer population in 2015, more than a hundred cases of CWD-infected deer have been discovered.
With studies showing that baiting and feeding elevate the risk of CWD transmission, the DNR has outlawed them throughout the entirety of Michigan's Lower Peninsula and portions of the Upper Peninsula, including Menominee, Delta, and Dickinson counties. Hunters are however allowed to use food-scented lures such as wicks or oil-based attractants, so long as they are placed where deer cannot eat or touch them.
CWD Management Zone
As Michigan continues its efforts to fight the spread of CWD, this year sees three counties added to the state's CWD Management Zone, bringing the total number of counties in the zone to ten. These counties are: Barry, Calhoun, Clinton, Eaton, Gratiot, Hillsdale, Ingham, Ionia, Isabella, Jackson, Kent, Lenawee, Mecosta, Midland, Montcalm, Muskegon, Newaygo, Ottawa, and Shiawassee.
Anyone hunting inside the CWD Management Zone is required to bring all deer carcasses to one of the DNR's deer check stations located throughout the state within 24 hours of harvest. If a hunter fails to do so, he or she is not allowed to transport any carcass out of the county unless it is deboned meat, quarters or other parts of a cervid that do not have any part of the spinal column or head attached, antlers, antlers attached to a skull or skull cap cleaned of all brain and muscle tissue, hides, upper canine teeth, or a finished taxidermist mount.
Antler Point Restrictions
New this year, the DNR has instituted an experimental four-point Antler Point Restriction in Mecosta, Montcalm, and Iona counties. This means that hunters will not be allowed to harvest bucks with less than four antler points on each side. The idea is to allow bucks in younger age classes to graduate to subsequent age classes. These restrictions are set to last a minimum of four years.
These new restrictions represent yet another attempt by Michigan wildlife officials to study and combat the spread of CWD. Researchers will compare deer harvests in CWD-affected counties enacting Antler Point Restrictions to those in similarly affected counties without such restrictions. Data collected will include antlerless deer harvest numbers, total deer population, and age and sex demographics within those populations.