A Religious Visual of Jewish Art
The world of art has always opened our creative minds and imaginations to explore worlds that are different in their artistic way. Jewish art has become immensely popular as a result of its religious paintings and the messages that they convey. Interestingly, Jewish art dates back to Biblical times. Therefore, it has an ancient history that is filled with artistic treasures.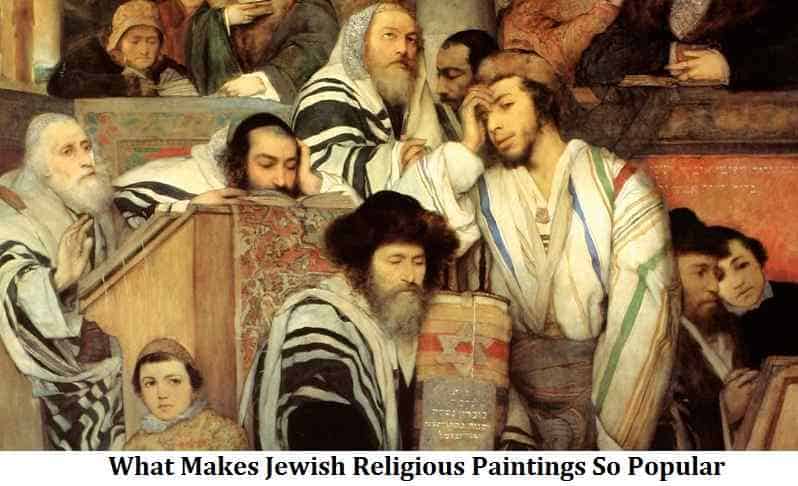 Indeed, Jewish artists have encompassed a vast array and a wide variety of different styles and points of view within their work of art. During the Renaissance and Middle Ages, Jewish art focused on the construction and development of synagogues together with the illustrations of manuscripts that were written for instruction.
Nevertheless, the visual aspects of this related deeply to the early foundations of their religion. Another influence that was deeply part of Jewish art tradition is the nature of Jewish education, in which Biblical stories were portrayed in a different light. Numerous works of Jewish art during this time gave illumination to manuscripts that contained illustrations of Bible characters such as King David, Jonah, and Balaam.
The Early Historical Elements of Jewish Art
 Jewish art during the medieval, Middle Ages and Renaissance time opened an interesting way of telling stories and history through an ancient perspective. The early forms of Jewish art captured marvel and distinction when it came to the religious point of view and its way of life. Furthermore, Jewish religious paintings touched deeply on emotion and the attributes that are relatable in a profound way.
Throughout the years, Jewish art and artists have established remarkable ways of reaching extraordinary strengths of humanity and strength. Every stage of the history of Jewish people and their ancestry of Bible times is strongly expressed through the art that they have captured through various forms. This art reflects contemporary styles and environmental factors where the Jewish people lived.
Yes, Jewish people have made tremendous use of objects and materials that have appealed to their aesthetic sense. The art of Jewish faith conveyed adornment by means of implementing beautiful performance and representational art.
Faith Inside of Jewish Art
In the recent past, the art of the Jewish faith has become popular globally as it is relatable to so many people. Jewish art inspires emotions and opens our frame of mind, and holds true to our religious background and faith. Yes, its popularity is clearly seen on so many levels today as we consider religious symbolism on every embodiment of human nature.
The overall structure and format of Jewish art are that it molds the feelings and the faith that is deep inside the human tradition. Jewish art has certainly had an impact on the art world and how we view and consider how much paintings and ancient teachings mold our overall perception of the world today. Nevertheless, it also shapes our overall views of how art can influence the way we see the world altogether.
Jewish religious paintings also highlight the virtues and inner purpose of religious traditions. The art forms of the Jewish people emphasizes the literacy and the universal system that they have constructed over a significant amount of time.
The New Era of Jewish Art Expression
A new rising era of artistic expression paved the way for substantial growth into the popularity of Jewish art. Moreover, this new era created an illumination into a genuine Jewish art form that would soon impact the nature and embodiment of their traditions.
This era has really captured the imagination and the creative mechanisms that have been a major milestone into the vastness of Jewish art and its continued growth. Furthermore, with this new age of expression, the Jewish people accepted the representational art as a simply normal phenomenon and a part of their lives.
The Many Hallmarks of Jewish Artistry
Jewish art has been a hallmark throughout the ages of time, and it continues to be a divine inspiration that really tells stories through human experience. Although the Jewish religious paintings really enlighten artistic stories of perseverance and the greatness that has led Jewish rt to be in popular demand because of its deep impact.
Jewish artistry will always continue to inspire generations of people who have a deep faith and devotion to their religious background. Nevertheless, it will continue to shape and mold our understanding of prophecy through the lenses of art and its expressions of the Jewish faith and tradition. In years to come, the Jewish hallmark of art will continue to capture the many elements of wisdom and of human expression through the virtue of artistry.