Working capital management is the lifeline of any business entity irrespective of its size and scale. It is because the proper circulation of the business capital directly affects the firm's profitability and liquidity.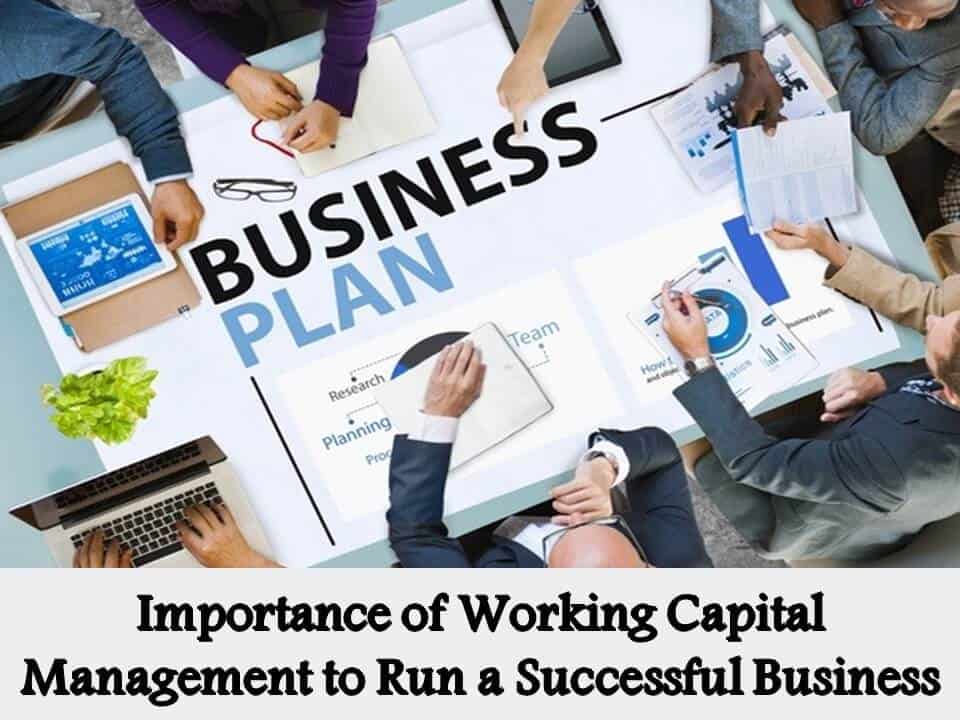 More insights:
Surveys suggest that inappropriate management of working capital (WC) is the prime depreciating factor of 75% companies that are running at a loss. Due to lack of knowledge and practice of efficient management of WC, a business can experience a financial struggle for a prolonged period.
Unfortunately, most businessmen often ignore its importance and fail to utilize the resources optimally which eventually leads to business burnout.
So, to manage and equate the relationship between a company's short-term assets and liabilities, a business owner needs to learn and master the importance of working capital management par excellence.
Significances of WC management:
 1.  

Boost solvency ratio of a company
Solvency refers to the ability to achieve a business's long-term financial stability. Sustaining business solvency is essential as it determines the company's capability to continue operations in the coming future. With appropriate WC management, it is easier to operate the solvency of a business without any uninterrupted flow of production.
Note: If a company lacks WC to cover its obligations, the financial crunch can cause various legal issues and even potential bankruptcy. Managing WC is, therefore, imperative to avoiding the monetary crisis in business.
  2.

Aids in the proper allocation of resources
An essential component of working capital management is stock management. It is the practice that initiates with ordering and ends with controlling inventory of a business.
So, with the aid of this inventory management, it is easier to evaluate and allocate optimum resources necessary for a business.
 3.

Increased liquidity
For any business, liquidity measures the ability to pay off the liabilities. To some extent, WC reflects a company's liquid assets for making those payments. So, a business can enjoy surplus liquidity, when a substantial amount of cash is merged with its WC. By doing so, small business owners don't need to be much dependent on external financing.
 4.

Increased profitability
Another importance of managing WC has increased profitability in smaller business. Adequate management aids in saving financial expense by reducing the cash conversion cycle, thereby, boosting profit margin.
Note that proper management of working capital can strengthen any business effortlessly.
 5.

Gets an edge over the competitors
With overall operational excellence through working capital management, a business experiences a better return on investment. It gains an edge inevitably over its competitors as adequate WC enables the firm to overcome financial discrepancies with ease.
 6.

Helps fetching easy fund
Appropriate WC management enables a business to make on-time payments. This helps establish and maintain the goodwill of a business. So, when that business witnesses adequate WC with high solvency ratio and sound credit report, availing loans for its expansion becomes easier.
However, if a business fails to have an efficient WC management, there's a high chance of bankruptcy, as the worst scenario. Considering this crisis, especially small business owners can opt for a working capital loan to maintain proper cash flow.
Are there any immediate benefits?
This easy-to-obtain loan lets the business owners breach the gaps in their WC expenditures. Moreover, debtors also get hold of this financing option without any equity transaction.
NBFCs like Bajaj Finserv provide working capital loans with minimum documentation and convenient repayment tenure. They also provide their customers with pre-approved offers on business loans, mortgage loans personal loans and a bunch of other financial services & products. This scheme is indeed a time-saving process, allowing the borrowers to avail funds in real time. You can check your pre-approved offer by submitting only the necessary details on their online portal.
With substantial loan amount ranging up to Rs. 30 Lakh, WC loan is a viable way to generate capital for growth of the business. So, before it's too late, assess the financial condition of your business minutely and choose the convenient option to have a healthy and flourishing company.