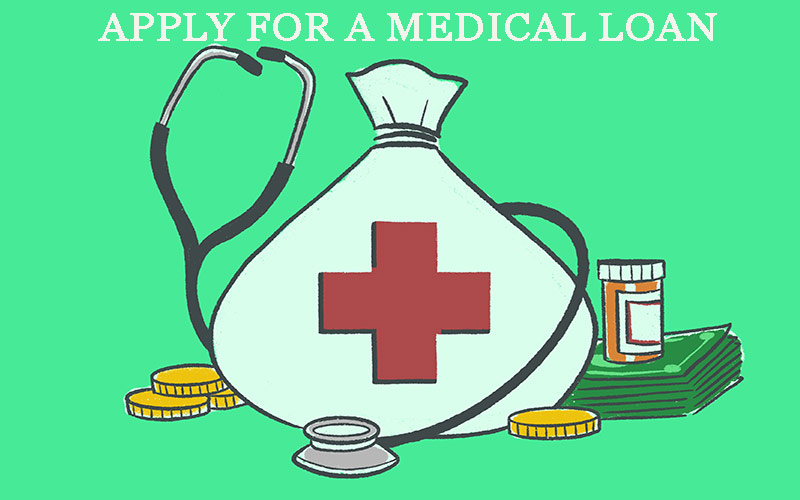 A medical emergency can often be unexpected and also quite stressful. In such times, it is very important to have a financial backup to cover the medical bills. There are cases where people are facing a cash crunch and do not have the required finances to fall back on. This is when applying for a medical emergency loan can be helpful. 
For those who are unaware of this loan and how it can help during a medical emergency, read on to find out!
A medical loan provides quick access to funds
During a medical emergency, there is no time to waste. In such situations when you are in need of funds, you cannot visit a bank and go through a lengthy process to arrange for the finances. Thankfully, today there is no need to do that. You can apply for a personal loan for a medical emergency online and arrange for the required funds immediately! Lenders provide quick approvals for such loans, so the loan process is hassle free. 
Lenders offer flexible repayment tenures for medical loans 
If you are worried about being able to afford the loan, there is no need to be! Usually, financial institutions offer a period of up to five years in which the borrower can repay their personal loan in Equated Monthly Instalments (EMIs). This makes it easy to afford the loan while keeping your savings intact. 
There is no need to provide any collateral to get this loan
A medical loan is a personal loan that one can use to pay off medical bills. Since this is a type of personal loan, it is unsecured. This means that borrowers applying for a personal loan do not need to provide any kind of collateral as security to lenders. 
Borrowers can get this loan by satisfying minimum eligibility requirements 
Borrowers are often concerned about having to complete complicated documentation procedures while applying for loans. However, while applying for a medical loan, most lenders set minimal documentation requirements. All that needs to be done is to complete the KYC documentation and provide income details. This can be done online on the lender's website, saving a lot of the borrower's time. 
Borrowers can avail treatments that are not covered by standard insurance policies 
Being covered under insurance is essential. However, most insurance policies do not cover specific procedures such as dental surgeries, mental health therapy, or alternative treatments. However, if you are looking to arrange the funds to cover some of these treatments, you can always do so by applying for a medical loan. 
Before you apply for personal loan for medical emergencies, do note that lenders will consider your credit record as well as creditworthiness. The loan amount, monthly payments, as well as the loan's interest rate will get impacted by these factors. Ideally, it is always best to maintain a credit score of 750 or more to get favorable loan terms. 
Follow – https://sggreek.com for More Updates