Cheap VPS solutions can solve a thousand budgeting complications for any entrepreneur with an e-commerce website cluster. If you are looking for easy hacks, keep reading.
The first thing to figure out is how to get the cheapest solution around. The second important thing to ensure is that this cheap solution works for you. So if you are okay with an Indian website builder, go for it. If you need something more professional, get a real designer and save on the web hosting by doing some smart search.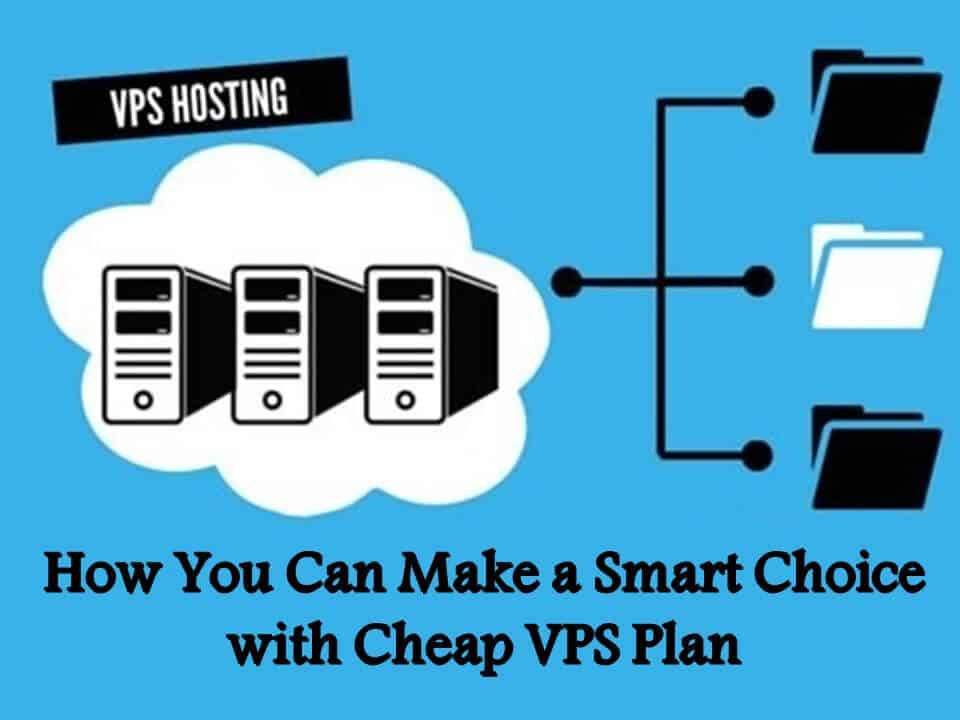 What to look for in VPS hosting Plan?
When choosing the best cheap VPS hosting services, it is important to take into account some important factors as follows:
The RAM will have a direct impact on the website's performance and a 256MB RAM is considered to be adequate for any regular website. The sites with heavier applications and rich content may need additional RAM. This is why you need to look for a provider that can offer you greater RAM. Similarly, you will need a provider which offers generous CPU because the CPU managed the tasks and also allocates resources to the operating system. It has to run every time a page is requested and this makes optimal allocation very significant. Some providers may put you in a spot and you are left to fight for the resources with co-users. This may lead to downtime and untimely disruptions. So, it is important to select a host which guarantees high speed and availability.
The provider must offer a user-friendly control panel which can simplify administration; it should be able to provide you with complete access to features that can improve your site's performance.
You have to choose a reliable and reputed provider to get good but cheap VPS hosting services. A reliable provider will have IT professionals at standby for troubleshooting issues.
Although VPS hosting is held to be a cost-effective hosting solution, to find the best VPS hosting services, it is recommended that you check out VPS packages being offered by multiple providers.
Here are some options you can choose between when you are looking forward to renting cheap VPS.
1] Managed or Unmanaged
Choose wisely between a self-managed of fully-managed VPS hosting solution, based on your requirement. Most developers prefer a self-managed VPS hosting, because of its greater flexibility and less cost. It offers more control to the developer in terms of update and security, minimizing unscheduled changes. However, for a user with less technical skills, a fully-managed VPS system would mean ease of operation.
2] Configuration
Remember that great specs on paper do not always ensure great performance. While robust specs form the basis of a strong hosting solution, it's the optimization of the whole system that really brings out the best performance. So, ensure that all the pieces in your system work together seamlessly.
3] RAM
The adequate amount of RAM is an absolute necessity for your VPS. At least 4 GB of RAM is required for the VPS to run. In case you are running multiple websites, or media-intensive projects, the requirement would be even higher.
While the RAM provides power for your VPS to run, an effective CPU is needed to put that power to good use.
4] CPU
Use a multi-core server for optimum performance, even during peak hours. A multi-core server will distribute an entire load of resource allocation among its different cores, thus providing a seamless operation. A multi-core server with 14nm architecture is best suited for reliable yet cheap VPS.
5] Storage
A solid-state storage, although considerably more expensive than traditional hard disks, is more suitable for VPS hosting operations. An SSD drive ensures instantaneous boots, slick performance, and high-speed data transfer. More importantly, the unmatched resilience of an SSD drive in case of power failures makes it the best choice for web hosting.
A holy trinity of adequate RAM, next-gen CPU architecture, and fast, strong SSD storage is what you need for an efficient VPS operation.
6] Root Access
Root access is non-negotiable in case of a Linux based VPS system. You must have full control over your VPS system. You should be able to implement scripts, SSH of full command control, and automation without any restriction whatsoever.
7] 24*7 support
Your customer will expect nothing less than a 24/7 operational website from you. To ensure this, you will need a dedicated team of IT support personnel available on demand. Round-the-clock support service is paramount for today's VPS hosting operations. This becomes even more important in case of mission-critical emergencies.
Cheap VPS need not mean bad service. All you need to do is not set the bar ridiculously low. Be ready to dish out a reasonable amount of money for a good service. No foreign or Indian website builder will offer you an elaborately unique website. So if you must have a professional website, get a real website designer.
Compare the prices of all plans that will work for you. Compare the extra features that come with each plan. Of course, go for reputed web hosting companies only. Now weigh the pros and cons of every good option you have shortlisted. Once you have your final list, go for the cheapest option in there. Get best colocation data center.
Spend generously on your web design and save on your budget by going for a smart solution with cheap VPS plans. Take your time to check out all your options. Don't let any company rip you off just because they are offering you good configuration.