The life of an executive assistant isn't an easy one and having the right traits for the job will help you get by. Behind every executive is their amazing assistant, who can do anything from booking meetings to emailing on their behalf. If you are looking to get into this career, here are five of the most important traits you will need.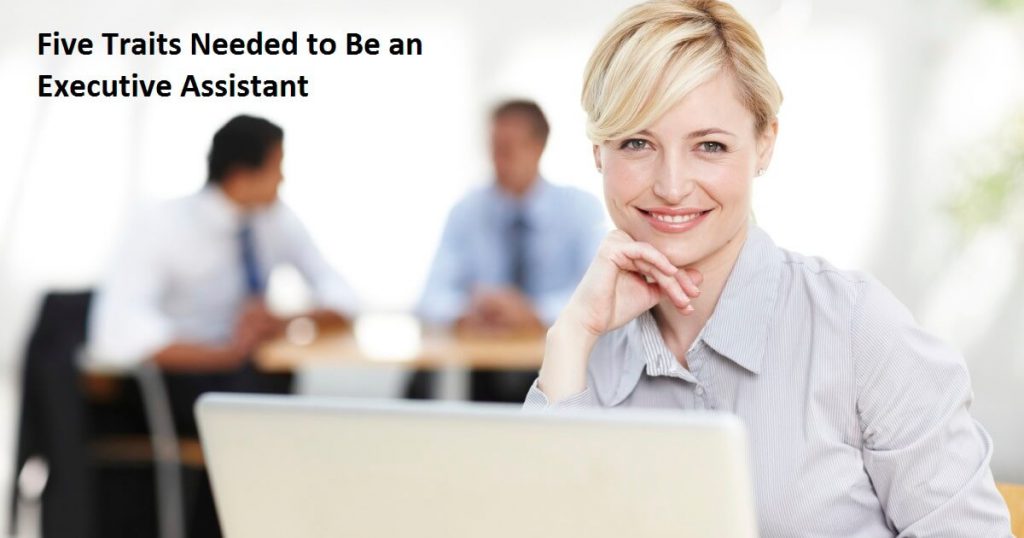 Communication Skills
This has got the be the single most important trait to have as an executive assistant. You are often going to be the voice and face of your executive when dealing with clients and, therefore, you need to be able to communicate effectively. This includes both verbally and non-verbally and is especially important over emails, as this is often where you will be communicating the most. You need to have excellent English Language skills and the ability to understand any jargon relating to the business.
The Ability to Work Quickly
Often jobs need doing quickly and, therefore, you need to be able to work to these time restraints. It may be that something is canceled last minute or that an opportunity has arisen last minute, which means you will have to drop everything and adapt accordingly. The ability to work quickly and keep your cool will make your role much less stressful.
Organization Skills
Having so much to do at once can make it seem like your job is impossible and this is why being organized is key. Having to-do lists and all the important information you need all in one place can help things go smoothly. There are many applications out there that can assist in organizing your day to day work and keep you sane. Here is a list of 10 Tips & Tricks for Busy Executive Assistants which includes some amazing organizational applications such as Meeting Bot and Evernote. There is no denying that an organization is an essential Executive Assistant Tip and the technology is great to help you along the way.
Technologically Savvy
If you are going to make the use of the many applications out there that can make life easier for you and your executive, then you need to be able to use technology well. Everything is becoming technologically based and being able to adapt quickly to any new technology that a company begins to work with is essential for many businesses. For many executive assistants, being able to troubleshoot technology issues is specified in their job role.
The Ability to Work Alongside Others
Being an executive assistant does not mean you will be working alone. You may work for your executive, but there will be many other people among the team you will have to converse with and work alongside. You need to be able to speak with other executives and build a strong rapport with them, as well as your executive.
Many of these are traits we all have but working towards making them better ensures you will be a great executive assistant and will progress in your role.