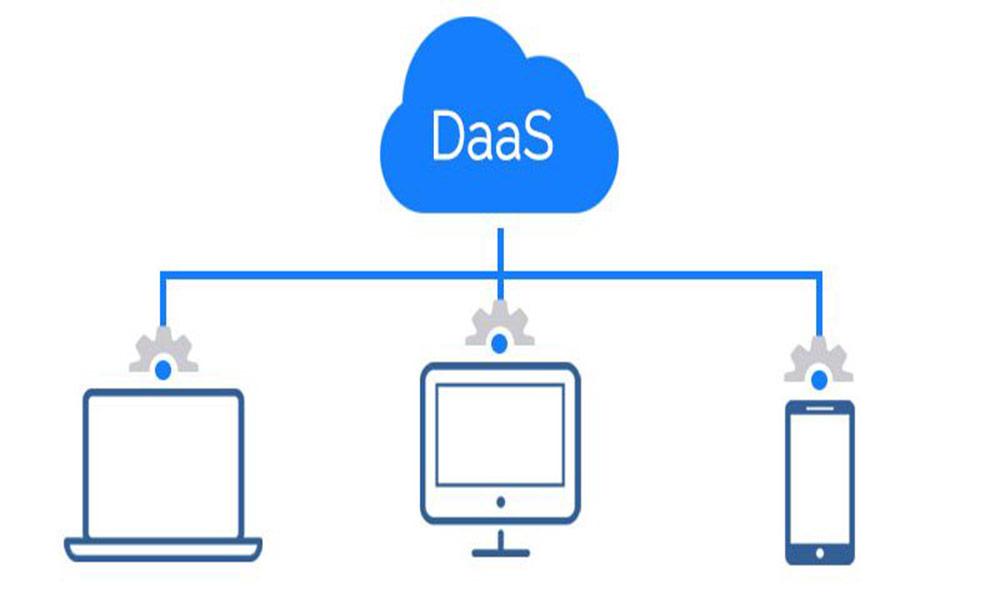 In the simplest terms, data as a service (DaaS) is the process of outsourcing your data storage, management, and analysis to a third party. By doing so, businesses can challenge the serious problem of budget issues and reduce the cost and complexity of managing their own data infrastructure, while also gaining access to the latest data management and analysis tools. In addition, DaaS providers can often provide a higher level of security and compliance than businesses can on their own, giving businesses a competitive advantage over the rest.
With these things in mind, it's becoming clear that a DaaS service can profit businesses in a variety of ways. In this article, we'll talk about how a DaaS solution can be used to improve a business's efficiency and share some DaaS examples to prove it.
What businesses can benefit from DaaS services?
Data as a Service (DaaS) is a new cloud service that offers businesses a way to manage their data more effectively and securely. DaaS provides a centralized location for businesses to store and access their data, making it easier to share and collaborate on projects. DaaS also makes it easier for businesses to comply with data security regulations and organize high-quality data gathered during the search.
A recent study by IDC found that data-driven businesses are 23% more profitable than their competitors. It's no wonder, then, that DaaS has become such a popular way for businesses to get access to the data they need to make better decisions. By outsourcing their data needs to a DaaS provider, businesses can avoid the hassle and expense of setting up and maintaining their own data infrastructure.
DaaS helps businesses observe the market and sales.
When it comes to running a successful business, incorporating DaaS into your marketing strategy is essential. DaaS is used as a marketing intelligence platform, and it can help you track and measure the success of your marketing campaigns, allowing you to make necessary adjustments and improve your return on investment (ROI). This means customer acquisition and customer relationship management.
When it comes to sales, data (whether that is external data or your own data) is key. And as more and more businesses move to the cloud, the benefits of using data as a service for sales are becoming increasingly apparent in today's market. By using data as a service, businesses can access the most up-to-date data and analytics to help them make more informed decisions about their sales strategies.
DaaS has been used to manage inventory and manufacturing.
Businesses rely on inventory data to make informed decisions about where to allocate their resources to increase profits. However, managing this data can be difficult and time-consuming. By outsourcing data management to a data as service provider, businesses can save time and money while still getting the most accurate and up-to-date information. DaaS is a data management strategy that businesses use as a popular solution for organizing inventory.
Manufacturers are always looking for ways to improve their operations and make their products more efficient. A DaaS solution can help them do just that. DaaS can help manufacturers reduce waste, optimize production processes, and improve customer service. By using data analytics, manufacturers can identify areas where they can improve and make changes that will result in increased productivity and profitability.
Ultimately, implementing DaaS is the process of outsourcing data storage, management, and analysis to a third party. This can improve business efficiency by reducing IT costs, improving data security, and freeing up internal resources to focus on other tasks. DaaS providers offer a variety of services, including data storage, backup and disaster recovery, big data analytics, and application hosting.
Businesses can choose the service that best meets their needs and budget in exciting ways. Work with your service provider to develop a plan for incorporating the data into your business processes. Be sure to consider how you will use the data and what steps are needed to make it accessible.
Follow – https://sggreek.com for more Updates