There is a lot of emotion and value attached for women when it comes to buying jewellery. It is one of the things that women are most passionate about. It is the most significant adornment for women for centuries. Any piece of jewellery makes a woman beautiful, confident and defines who she is – A Woman. The craziness for jewellery is found in women of every age, they have this undying love for jewellery which no one can take away from them.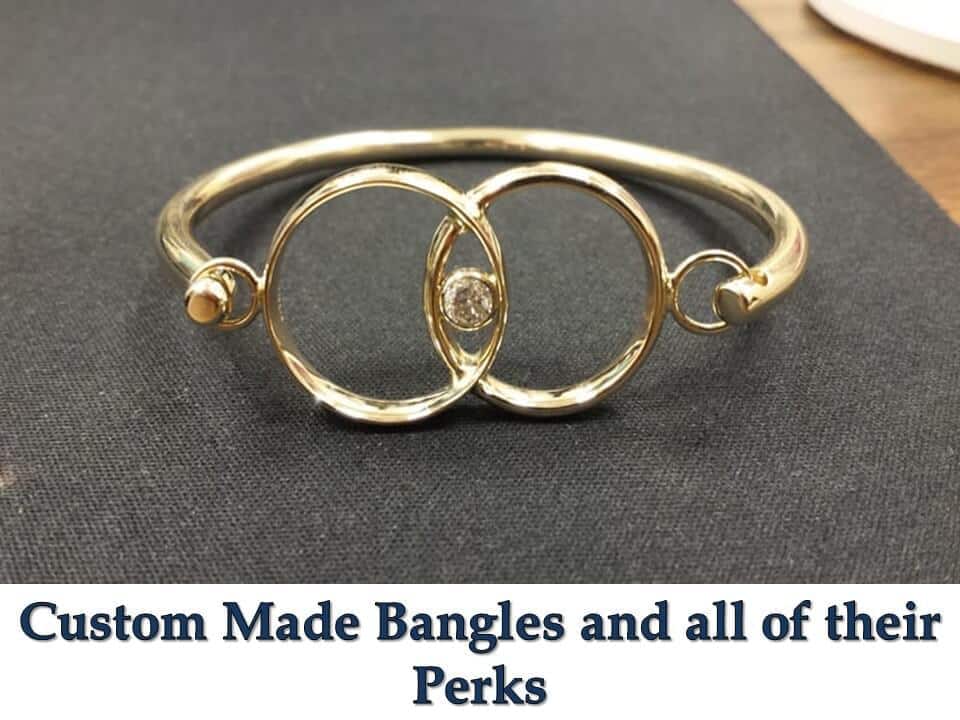 Also Read: How Fashion Becomes our Lifestyle?
Today, jewellery has no perfect definition. Artificial jewellery has taken over the whole market as they can be made into various different exquisite designs at a lesser cost. Then again those women who have the love for originality and are blessed with creativity and mind-blowing ideas, often hop to an experienced jeweller to get themselves custom-made jewellery for their own. Talking about custom-made jewellery, one piece that is most famous in this field are the custom-made bangles. Bangles define a woman's hand, without them, a woman's hands look incomplete. Moreover, it gives an immense pleasure to a woman if you gift her with bangles, and to add the cherry on top, have it custom-made.
Perks of custom-made bangles
Sometimes it happens that an idea pops to your mind suddenly and you want to implement it to make it happen. Well, if this is in the case of bangles, that you get a perfect design through your creative thinking, or there is a party you attended where one of your friends wore an elegant gold bracelet design, which just melt your heart away or you saw some celebrity on a red carpet flaunting that beautiful piece and it made you so thrilled that you desired to had the same piece made for you, then, in that case, custom-made bangles is just the right choice.
Suppose you have a design in mind for you, and you go out looking for the same piece in the jewellery shop but could not get what you desired or maybe you got one but it is not up to the mark. In these cases, you can always rely on the jeweller. Jewellers put hours of their labour in designing and perfecting that extraordinary piece of bangle that you so desired.
Also having a custom-made bangle saves your money too. You can get a hand-made bangle whose price can fit into your pocket. A custom-made gold bangles price can range from INR 13 thousand to INR 3 lakhs, depending upon the design and labour.
It is clear that having a custom-made bangle has more benefits than simply buying one. It is just the perfect chance to get involved in creating a masterpiece for your hand which you can cherish for many years to come. Having hand-made jewellery defines who you really are and moreover gives you an opportunity to explore yourself, think out of the box and to get yourself a jewellery specially designed for you; so that the next time you go to a party, you never fail to make a style statement.