Are the windows at your business building have started to look stained and dirty? If you are the head of an advertising firm or real estate agency or in any designation, you would probably know that a clean workplace is essential for productivity, health, and success. If you have a larger facility with a number of windows or floors, you probably won't waste your weekend in supervising unskilled labour. That's when you need a Commercial window cleaners service for your business to escape that labour-intensive job.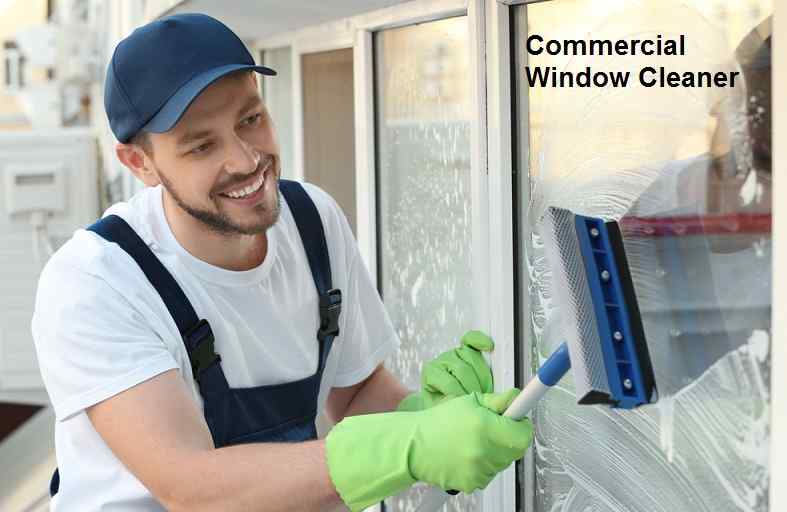 Look at the following reasons why you should opt for professional window washing to benefit your office building.
Health Is Wealth
A clean office builds interest to work and creates an ambiance of productivity. It is equally essential to preserving employees' health and how they feel in the office. If the glasses have accumulated with dirt, harmful moulds, and debris, staff members could probably suffer from allergies and asthma. Make sure to consider the health of employees because all you want at the end of the day is to drive profit to your business.
Amps Up Your Business Appearance
At times, your office windows build a layer of dust, smudges, stains, water deposits, and fingerprints. This grime can hide the incoming light and distraction to employees and visitors. Whereas, cleaned windows can make your business environment more appealing because they create a positive impression for your customers. They tell your customers and employees that you pay attention to each detail. And, this tactic can promote your retail products in the best possible light. Also, an unfiltered view can bring more productivity and improve your employees' mood.
Enhances Windows' Efficiency
When professional window washers wash your office windows, they inspect your windows for potential problems. Damaged windows sills can cause fogging, leaks, and condensation, which can generate energy bills and mould issues. Professional window washers will observe the issues and notify you so you can fix them before they become serious.
Prevents Future Dirt Buildup
Professional window washers will go over step by step methods and will plan on how to treat your windows and what the outcome will be. During the cleaning process, technicians will make sure all corners to be wiped, frames, and window sills to be cleaned. However, professional washers use specially formulated products include- Envi coat, that will remove existing grime and debris so it would not gather as quickly in the future. By investing in professional and commercial window cleaning, you can be assured to get the sparkling clear glasses for your business appearance.
Windows' Longevity
Windows accumulate a lot of smudges during the months of spring and winter due to sand, dirt, and pollen. So, if your windows left unchecked, this kind of debris can destroy the finish on each pane. However, the grime can only be removed by proper window washing. And, professional window washer can restore the glass to its original lustre with industrial-strength products.
Saves Time
Washing office windows on your own can be a time-consuming and daunting task. Without getting into such a hassle, you can hire professional window cleaners that can do the job better and in less time. So, you can spend your time opting for business-related tasks.
It is Time to Save Yourself from the Hassle
Why taking such hassle when windows cleaning professionals can take away this task to a whole new level? Jot down this maintenance task on the bottom of your to-do-list and let the professionals do their magic. Based in NJ, window washing Bergen County has been providing both residential and commercial services to its customers.
They offer-
Standard window cleaning
Deep cleaning that involves- razor blades steel wool
Glass restoration consists of removal of hard water stains
Tint removal
Glasses cleaning
Our technicians are well-trained, efficient, and courteous, and we make sure your safety is our priority. We let our customers send pictures through email or text messaging to make them feel more at home. All window washing Bergen County services are affordable and professionally prepared to ensure customers get the desired outcome.
Before implementing the cleaning process, technicians will go over some steps and plan to execute the best result. During the cleaning, each window will be thoroughly washed to make sure all corners have been well wiped. Also, to avoid such a hassle, technicians will wear boot covers and other equipment during the method. We assure you that your windows are well cleaned from both inside and outside.
Our methods for glass cleaning go way beyond the typical measures that are available in the market. We do not rush jobs but ensure that our customer is delighted. We won't stop until it makes you happy and your windows gleam! We believe in perfection, and that's what our professional window cleaning service all conveys. We believe in bringing a smile on our customers' faces by executing that beautiful shine on every piece of glasses.