You have finally decided to pursue a career in cloud computing. That's amazing! Congrats to you.
Now, you're beginning to think of which career path to choose, as there are so many domains in the cloud. Choosing a career path in cloud computing is a lot as it could mean an entire change in the course of your life. It also requires you to put in a lot of resources, including time, energy and money. At the end of the training period, you would also have an entirely new profession.
To run a successful company most businesses look at saving costs, ensuring its quality standards, simplifying processes, scalability, data security, and measures. Cloud computing addresses most of these issues. Companies hire data center decommissioning companies like Dataknox.io for their cloud needs. With the rising demand for cloud technologies, the pay scale of these jobs is also increasing rapidly in the market.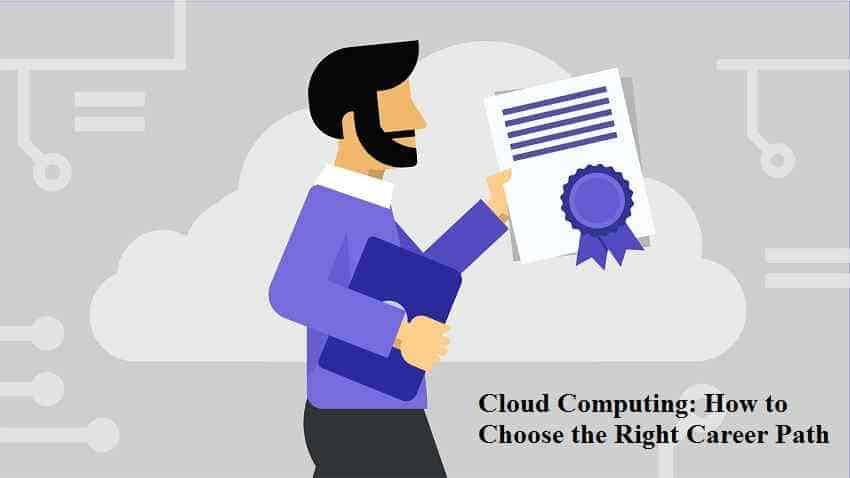 Imagine having to take the aws associate certification exam or having to participate in the solutions architect associate – hands on labs practice tests. This confirms that the decision you are about to make is no child's play.
Hence, the big question is "How do I choose the right career path in the cloud?"
This article is here to guide you on how to go about making a choice, so let's get to it.
Tips to Make the Right Career Choice in Cloud
Tip one: Ensure you fully understand the value of the different careers in the cloud
Do not just make a career choice just because someone advised so. Although all the careers in the cloud are lucrative, you may want to choose the one which is best lucrative or more enjoyable, depending on what your priorities are.
While there are opportunities in the cloud technology industry, healthy competition still exists among certified experts. Hence, you have to make a decision of a career choice you can defend always.
This would only happen if you know and fully understand the value of that career path of yours. The value is divided into
Its values to you as an individual or individuals (on a general note)
The value of that career choice you are about to make to organizations
 Value to individuals
Here, there are some questions to ask yourself to ascertain if that career path is indeed seen as valuable, with respect to individuals.
Will it give a sort of professional credibility; making it obvious to co-workers and supervisors of that you possess a great skill?
Will it give you personal satisfaction—do you have that feeling of satisfaction that you are an expert at something; the feeling which gives you a certain level of confidence at work?
Will it give you the freedom you desire?
Will you be relevant to the point where you have an edge over every other job seeker (including job seekers in the cloud technology space)?
Are there opportunities to advance professionally in your chosen career field?
 Value to organizations:
Is your career path highly essential (among others in your industry) to organizations?
Does your career path fill gaps in skills?
Does your career path encourage chances for employee retention?
If the answers to all these questions are positive, then, of course, you are good to go!
Tip 2: Do your homework
Just as you cannot go to dinner at a new restaurant without reading a couple of reviews, it would be wrong to go into any field without running some checks.
You need to go to that field only after some making research on several elements. An instance would be the cost of pursuing a career in that field.
Here are some questions that you need to ask and research here:
What are the entry-level requirements?
What are the requirements?
What is the time required for going in this path?
Is it really an industry-recognized path?
Does it have links to any current qualifications you have?
Will you have to write exams from time to time?
Will you need to get some extra certifications?
Will you need to pay for the services of an assignment expert sometimes?
Is a knowledge source readily available?
 Conclusion
It is important to take this decision as an important one. Research must be done. No amount of research is too much, as you might be making a life-changing decision.