Many people have started looking towards Travelling. It might be for business, exploring, or to search for solace. Staying becomes the first thought when every traveler plans for a trip. Travelers mainly focus on the hotel where they can have a safe and comfortable stay with all their basic needs catered to. The wouldn't want the prices to bite their heads – they always search for a budget-friendly place!. A traveler can be easily satisfied with the amenities and luxury options provided by the hotel.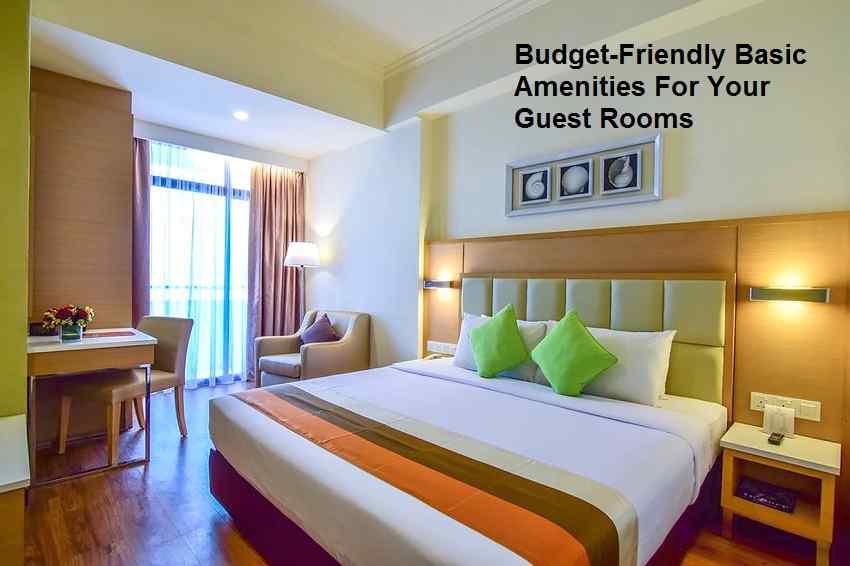 A Welcome drink while they check in the hotel not only refreshes their bodies but also makes them get excited about their stay in there. You cannot just serve a welcome drink in a normal glass – could you? Your guest should feel happy about the way of presentation and the taste of the drink. The appearance of the glass is very important. Glasses should be rich enough to see and the drink should be perfect enough in flavor and taste. Rather than the taste, the way the food is presented, makes your guests feel excited about your hotel.
Post the guest checks in and enters their room, they mainly look for nothing but the elegance and cleanliness of the room. Not only the cleanliness, every traveler becomes excited like a child when he sees the amenities put up in his room and the way they are put up. The room should be welcoming enough for him to keep coming back to your hotel. We, at MELLCREST, provide you a superior range of amenities that can make your hotel easily go up a good ranking.
Basic needs for the guest in your hotel:
Tissues are the first and foremost requirement of any guest. Be it right after the welcome drink, or in their washrooms, bedrooms and dining rooms – One often expects tissues for every emergency. Your tissues should not make the guest irritated but make them feel soft and gently dry up their wetness. You should be careful in selecting the type of tissues that you would want to give to your customers. Mellcrest's wide range of tissue papers will give you an easy option to choose from.
Towels are the next luxury that every guest looks upon. Every guest dreams to have a warm relaxing bath once they enter the hotel, and then look forward to wrapping themselves in soft oversized cotton towels – fluffy enough to make them feel high! Every guest room needs a hand-towel, a bath-towel, and another accessory towel. Mellcrest gives you options for three different options. A hand-towel can be of size 30*30 cm, whereas a bath-towel can be of 80*100 cm. Mellcrest gives you four color options when it comes to colors, white for a peaceful mind, brown for showing simple and trustworthy, beige for calmness and comfort and black for Sophistication. For the pool towels, we have towels in other different color combinations. And, it is all about cotton at mellcrest.
Next comes the accessories. No matter whatever place the traveler comes from, every traveler makes sure to spend 1 minute at least to stare at the accessories kept in his room. For personal hygiene – every room should have combs, cotton balls, buds and pads, dental brush and mouthwash, body wash, hair & body wash, conditioner, body lotions, and hand wash. The list goes on. It doesn't stop with the accessories. What is important is the way they have been organized to look.
At Mellcrest, we supply the liquid accessories in the quantity of 30ml tubes and 300ml bottles. We also have refill packs of 5 liters in quantity. We, at Mellcrest, supply various collections of all the above toiletries branded in Aqua viva, Au Lait, Bellissima, Black & white, Duck Island, Frosted amenities, Goldcrest, Milk & Honey, Sea kelp, Sea Spray, Greener Lifestyle. As much as adults feel happy about seeing the accessories, their satisfaction doubles when they find accessories for their babies too. Moisturized skin is all that a baby needs, and no other product than Johnsons can satisfy a parent with regarding that. For babies, we have cute little assorted sets.
Other than the above, an additional display of Manicure sets, sewing kits, shaving kits, shoe shine sponge, shower caps, vanity kit can be shown as an additional luxury. With Mellcrest, all the above are always an affordable luxury.
Mirrors, display tray, bath mats, shower curtains, tumblers, toilet tissues in the bathrooms make the guest comfortable to take warm baths after a long day. Bio bathroom cleaners will make the cleaning job easier. You can have a look at Mellcrest's options for an alternative always.
Trash bins – A mandatory amenity to be kept in every room. Mellcrest offers bins in all basic colors and patterns like a pedal, division for easy recycling. The swing top comes with a capacity of 3,5,10 liters. We also provide white pedal bin liners.
Any Hotel couldn't function properly without safety notices. A safety notice should be a simple instruction to the guest with a friendly approach and a caution reminder. Safety notices are the other way where you can save yourself from repeatedly saying your guests not to do a thing.
Bathrobes and slippers will be useful to every guest once they bath. We mainly specify Cotton, microfibre, polycotton bathrobes. Open toe and Closed toe Slippers in varying sizes for the comfort of guests are available.
Jersey cotton pillows, bedsheets and blankets in white for a pleasant feel of luxury, comfort and complete relaxation.
Additionally, you can keep morning beverage supplements, electric kettle, and cutlery for their usage. They might want to enjoy their morning beverage in privacy – and keeping these accessories will make them feel good.
Mellcrest- is the one-stop solution for every single need that you wish to keep in your guest's room. Contact us today to know more about what we offer.