Typically, real estate can be an excellent type of investment for several reasons. One of them is the fact that real estate properties have a high monetary value. Unlike other forms of assets, real estate investments are tangible assets that you can use to generate several streams of income, such as renting them to earn monthly income. They can also be a perfect method of investment diversification that helps you minimize the risks of financial losses over time. 
Moreover, investing in real properties can provide you with long-term security, which means you can own and possess them for a long time while waiting for their values to appreciate. For instance, high value home insurance can allow you to protect your investment. It's designed to cover the real estate's replacement costs. Unlike the typical home insurance, it covers upscale residences and other luxury properties. Thus, if you invest in expensive real estate, you can buy a high-value insurance policy as protection.
On the other hand, a successful real estate investment comes with some tax benefits by deducting certain expenses related to owning an investment property, such as mortgage interest, maintenance costs, and property management fees. 
With all these things being said, investing in real properties is an excellent decision. Generally,
There are Different ways to invest in real estate to become rich.
You can build your real estate portfolio by acquiring different types of property: apartments, single-family houses, buildings with several apartments, commercial space, offices, land, tourist rentals, properties abroad, etc.
And, as an investment strategy, you can "Buy to Resell " later with a profit, or "  Buy to Retain and Rent  " and get passive income.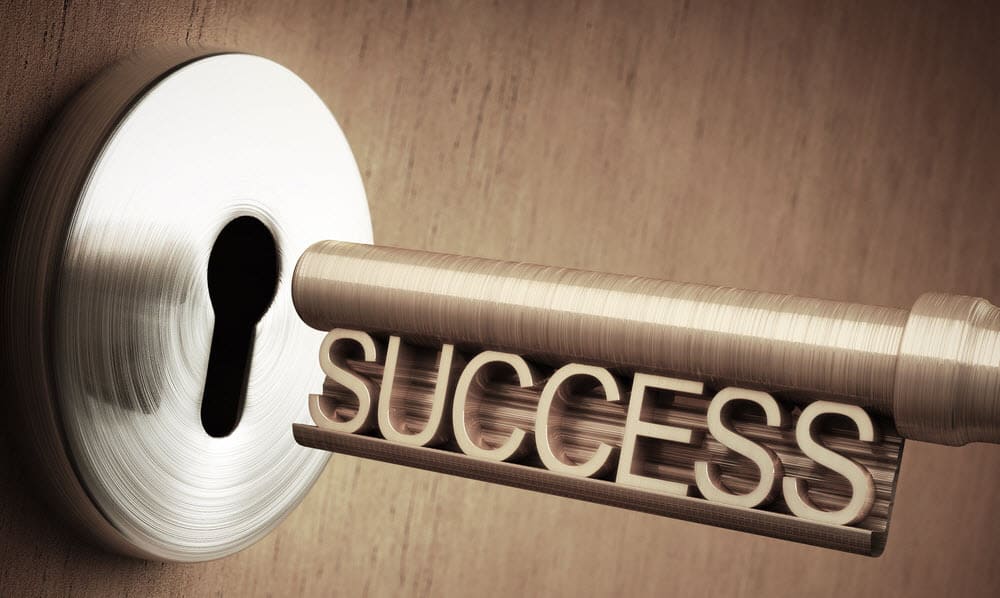 Also Read: Essential Inspection Safety Tips For Property Managers
But whichever way you choose to become rich, there are fundamental principles that you must respect to succeed in creating wealth finished real estate properties investing.
1)

"Buy and Keep"
Always remember that you are buying real estate to benefit from its increase in value over time.
Buildings increase in value as time passes. On average – it depends on countries and places – the value of properties increases by 5 to 10% per year. So you can create considerable wealth with real estate, but it takes time. You must be patient and perseverant.
The strategy of buying to sell quickly can be useful in producing cash. However, this short-term strategy should never be confused with the long-term goal of creating wealth by increasing the value of the buildings we keep. It's the best way to become rich!
In summary: If you can, never sell the goods you bought!
2) "

Cash Flow is King"
The most important thing to consider is cash flow, which is the amount of cash each month after paying all the expenses.
If you rent your building, your tenants will pay you a monthly rent. But this money will not be entirely yours. Indeed, you will probably buy your building through a loan from a bank. And, in return for the funds made available to you, you must repay – without fail – every month a certain amount. In addition to that, you will have fees and will have to pay taxes, not to mention any repairs.
The difference between what you receive (the rent) and everything you have to pay gives you the cash flow.
If you have not properly researched the Cash Flow of your investment BEFORE you buy to make sure it is confident enough, you risk having nightmares and experiencing very difficult month-ends!
Only buy properties that have positive cash flow. This means that when you have paid for everything, you have money left in hand.
Do not buy a building that has a negative cash flow. Every month you should add money from your pocket to keep it. Not only will you lose money on it, but it may have an adverse psychological effect on you.
3)

You must EVER calculate
When someone buys a house to use it personally, that is to say, to live with their family; it is often the emotions that guide the purchase.
In real estate investing, it's the numbers that matter. Emotions must be kept away from the purchase decision.
The right investment is the one with the correct numbers.
4)

The location is everything
You've probably heard the famous saying that in real estate, there are three golden rules:
the localization,
location, and
the localization!
When you purchase a house, you also buy the neighborhood. Some places are growing and are extra and more required after, and others that are declining, and that the well-to-do are fleeing.
If the location of your building is good, you will never have a problem to find good tenants. Your goal must be to have a minimum rental void or zero. There is no point in having high rents on paper, while the building is empty at 50%.
If your location is good, your building will appreciate. It's the law of source and request: when many persons want the same thing, prices go up.
5)

It is to the purchase that one earns money
This is another fundamental axiom of real estate investing: it's when you buy that you make money!
If your salary too abundant for a property, you will have a hard time compensating for this handicap: your monthly borrowing costs will be more substantial, your cash flow will be lower, and the increase in the value of the building will be reduced.
On the other hand, understand that if you buy for $ 250,000 a building that is worth 300,000, you have in a short time managed to create a value of $ 50,000. Not bad is not it?
6)

Finance your real estate purchases with Others Money
People generally think that it is people who are not wealthy enough who have to borrow to buy a house. It's wrong! Believe that all investors in real estate – even those who are already rich – buy their properties by borrowing, even if they could pay cash!
Why? Because borrowing – using the Money of Others, as they say – allows activating powerful leverage that multiplies the creation of value. Used properly, leverage can help you become rich very quickly by allowing you to buy more properties with your capital. Read my article on financial leverage.
7)

Never stop deepening your knowledge of real estate investing
The best way to put the odds on your side is to learn the rules of the game.
Real estate is a complex area. To succeed there is to be able to understand the numbers, to know the market (selling prices and rents), to know the regulations, to know how to negotiate with a seller or a banker, to be able to understand some technical aspects of construction (especially for interpreting repair quotes), etc… And not forgetting that you need to have enough psychology to communicate effectively with your tenants.
Do not be frightened, all this is learned, and if you are attached to it, you will be juggling soon with all these notions.
8)

Go to the water!
Even if you read 100 pounds on real estate investing, you will not earn $ 1 or euros until you take action!
The action is the key to success!
If you remain inactive, you will continue to be poor, and you will never realize your financial goals.
It is fear that paralyzes and prevents people from undertaking. And, in real estate, there are very large sums that are at stake: numbers with a lot of "0" behind.
But if you calculate well, if you make sure of the quality of the building, and if you respect all the principles stated here, then you will be able to make the right decision. (For a method explaining in detail, step by step, how to become rich with real estate, see my book The Secrets of Real Estate).