Rights after marriage registration – Marriages are considered a divine relationship between men and women. When two people unite and decide to spend the rest of their life together and become husband and wife, our Indian government gives them certain rights if the marriage is registered according to the Marriage Act in India.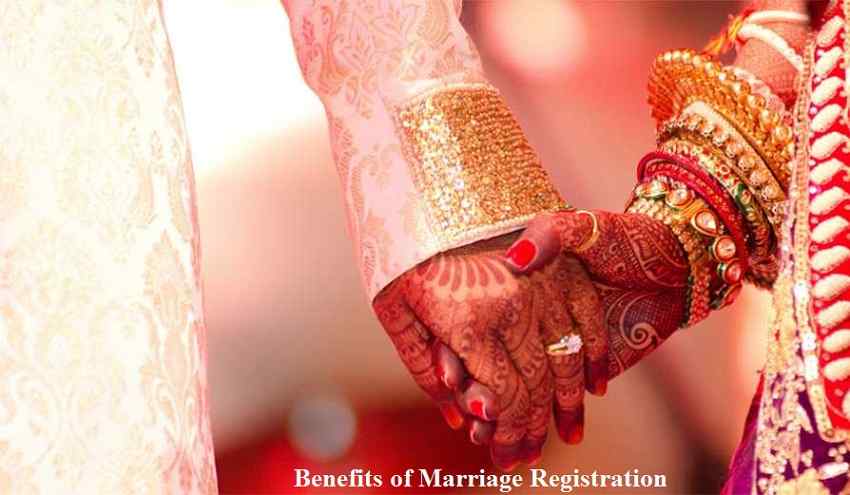 Rights for the women:
Rights to Streedhan
Streedhan is the gifts that women get during and after their marriage. She has full rights in Streedhan, even if the gifts are given to her or to her in-laws for safekeeping.
Rights to residence                        
Women have the complete freedom to reside in the house where her husband lives, whether it is his own house or his ancestor's home.
Rights for Divorce
According to the Marriage Act in every religion, men are bound to not have another marriage or an extra-marital affair. If any men found guilty for cheating his partner then the wife has an absolute right to demand divorce or separation from her husband under section 497 of IPC.
Right for Alimony
Under section 18 and 25 of this act, a wife can charge for the alimony and maintenance amount for herself and also for her children if any. She also has a right to claim on any other property in her husband name.
Domestic violence Act 2005
In this Act, a wife can file a case anytime against her husband or husband's family if she is going through domestic violence or if any harm is done to her whether physically or mentally.
Rights for the husband
There are certain but limited rights for men in comparison to women. A man can file or demand a divorce if his spouse does not agree to live with her in-laws and also if he finds her guilty on cheating him. In this case, a wife cannot demand alimony or maintenance amount.
These are common rights, which a woman can get being an Indian. It does not matter if you belong to any religion and marry under any other particular religion Marriage Act, until or unless you are legally married and have citizenship of India, you will get all the aforementioned rights.
Protections in marriage registration
In India, inter-caste marriage is still not acceptable by a major section of society. However, if two adult people want to be solemnized, the Indian government gives them full protection from miscreants. Not only this, but if anyone stops or threatens them not to marry then it will be considered a crime in India. Indian government gives protection to inter-caste marriages. The Court will grant police protection to both the bride and groom and also to their family if they require and even sometimes after the marriage also.
There are countless benefits of marriage registration according to the legal terms in India as per the marriage act. For women, it is a document that provides her social, financial and legal securities.
Tax benefits:
Marital tax deduction
A partner can transfer an unlimited amount or asset to another partner and that is completely free form tax deduction. And this makes it one of the biggest tax benefits for a married couple, but on the condition, that your marriage is registered.
Filing tax jointly
It may not give any advantage if both the couple have a high income, but if one partner stays at home and another earns a high income, you can get the advantage of paying tax jointly showing half of the income in your spouse's name.
Prenuptial Agreements benefits
If one partner chooses to stay at home and spending her time raising the children or doing household work. Then one should give all monetary support for life long and can divide the assets fairly according to a prenuptial agreement.
IRA Benefit
IRA benefits are the best benefit you can get after marriage registration. If you are an employee, you can go for spousal IRA, which is the account that lets an employee spouse contribute to an unemployed spouse's retirement account, but you must file a joint tax return to do this.
Social Benefit                                        
One can take a legal decision on behalf of another spouse. Suppose that one partner is hospitalized then another can take any health-related decision for his/her partner. Health insurance benefits are commonly known by everyone and under a registered marriage, one partner can claim the amount of insurance policy which is in the name of another partner. You can easily apply for leave if your partner is sick and needs you. If your partner is working overseas for a long time and he/she wants you to join him or her, then another partner can easily get a visa for residence with another partner if you have a marriage registration certificate with you.
After going through the above-mentioned rights, you can easily discover that the marriage registration certificate is one of the most important document and can play a vital role in anyone's life under any given circumstance. Our Indian government always tell people of India belonging to any different religion to get their marriage registered legally. And being a responsible citizen, you should have your legal rights for your own benefits.