SEO (Search Engine Optimization):
SEO stands for "search engine optimization". SEO services provide the increase of the quantity of website traffic by increasing the visibility of different websites and pages to the user of a web search engine. It may target different types of search like images, videos, news, academic search, etc. depending on the preference of the searcher.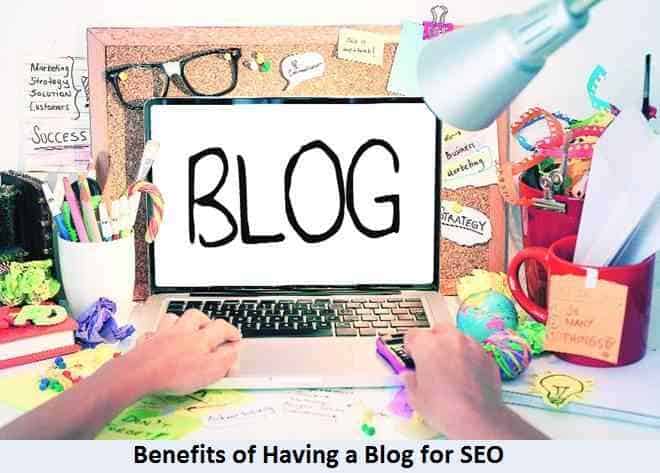 Benefits of having a blog on SEO:
Following are the ways in which blogs help in SEO.
There are a lot of moments when you stumble upon a website that has outdated information. It could either mean that the company it represents could have gone out of business or the website is providing false data.
As Google doesn't want to deliver outdated information, so the websites that are regularly updated signals that updated and fresh content is available on their site, keeping it more on the radar search engine. So rather than updating your search engine frequently, a blog is a better option of adding new content on your website.
Our team at Seeder Agency makes sure your website is up to date and you get quality content at your disposal whenever you need it. The only thing you have to do is give our page a visit and contact us and leave the rest to or professional SEO optimizers.
The blog also helps in increasing the duration of time people spend on your website. For an example of a person clicks on the first link they come across and then go back to the search page within minutes, this sends a signal to the search engine that the page wasn't helpful to the web surfer. But if he stays on a page a little longer before going back to the search page, this will send the signal that the page was actually helpful to the searcher. Consequently, a person who comes to your website from a blog post will have more reasons to stick on your page rather than going back to the search page.
Another advantage of having a blog is that you can target the audience for a specific product instead of using simple and elementary terms. SEO services Europe and worldwide are getting competitive by each passing day. As most of the brands would be trying to be on the top for simpler terms so the best option for your brand is to look for longer and more relevant keywords. They are known as long-tail keywords. This will give you a more specific audience and if you manage to come on page one you would get more traffic than being on page ten or five of popular terms.
It is very difficult to get external links without a blog post. If you upload blog post regularly on your website providing the audience with valid and valuable information, there is a chance that other websites may direct their valuables to your blog post which will provide you with more audience if your blog post is up to the mark, in other words, a process is known as 'link-building'. Link building services in Europe is becoming a popular technique due to its productive results.
Connect with the audience:
There is a high chance that if a person finds you blog appealing and helpful there is a chance that they will share it with other people. This will increase the traffic on your site sending a signal to the search engine that people like your website and will raise your authority level in their algorithm.