Big Fortune 500 companies like IBM, Cisco, and Microsoft are actively using agile methodology.  This method has grown in popularity for businesses to respond faster to industry and market changes.
The primary advantages of the agile approach are its speed, flexibility, and focus on continuous improvement. For businesses to enjoy these benefits, management will need adaptive planning, self-organization, and shorter delivery times.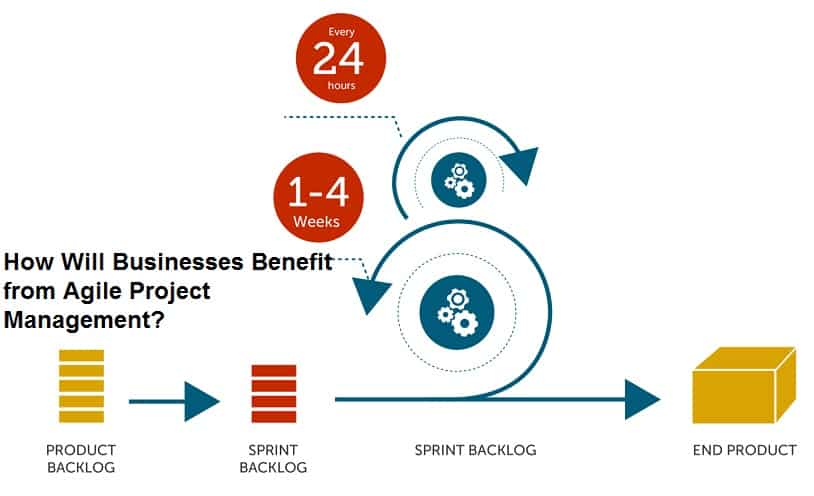 If your business is seriously considering adopting the agile project management method, what should you expect? Is going agile a suitable solution to your project management needs?
What should you expect under agile?
First, expect this methodology to be flexible in adjusting to the evolving needs of the project. If there are legal and regulatory changes in the industry, the agile method will allow your business to deliver the changes fast.
Second, the management style is not centralized to one or a few decision-makers only. Instead, under the agile approach, responsibility is distributed among co-located team members. To achieve this, hire a certified agile project manager to oversee the overall status of the project.
Third, the method requires changes to be tested and implemented in short cycles or iterations, also known as "sprints." With the introduction of new requirements, integration of changes into the system completes in a short period.
Fourth, there is less documentation. Due to the speed in implementing changes, the agile method only requires mandatory documentation.
Fifth, the methodology requires minimal upfront planning since its basic presumption is that there will be changes as the project progresses. For non-agile models like "waterfall," however, end-to-end project planning is completed even before development starts.
Sixth, the return on investment (ROI) is realized earlier in the agile project. As the business responds to consumer market needs promptly, it is already a step ahead of its competitors. Under non-agile methods, however, the ROI is only realized at the end of the project upon complete implementation.
Should your business choose the agile approach?
The agile method is the recommended approach. However, not all businesses are suitable for this methodology. Some have chosen the hybrid methodology – a combination of agile project management and non-agile strategies.
Here are some factors that you need to consider before going ahead:
If the project requirements are expected to change due to evolving consumer needs, choose the agile approach. However, if all conditions are precise and unlikely to change, there are other non-agile methodologies available.
If management dedicates the organization to frequent internal planning and quality control, select agile. Under non-agile methodologies, the overall big project plan is its main deliverable at the inception of the project. Although quality is also essential, there is a higher risk of introducing changes in the middle of project development.
In the agile method, refactoring is not costly. Due to the frequent iterations, there are opportunities to revisit and improve the codes. For non-agile practices, however, introducing code changes will be very expensive, especially if added during almost-completed projects.
Therefore, opt for a better project management approach if your business is in a very competitive market. Being able to provide solutions to your customers at the soonest possible time will result in faster ROI for your business. Moreover, receiving immediate feedback from customers is strategic in building more premium products.