Delivering a project in time while meeting the expectations of the clients is not an easy task. And the fact that it is a project manager's job makes project management all the more challenging.
Aligning the expectations of employees, clients, and the organization, controlling the operations, deciding upon a budget and sticking to it, and meeting strict deadlines is something which an organization wants the project manager to do. Dealing with systems, processes, and people at the same time is no easy task and requires you, a project manager, to master the following set of skills and more.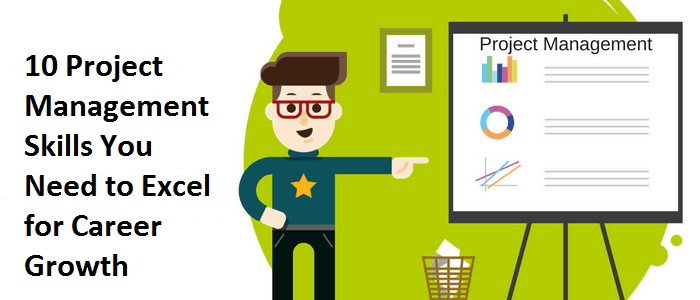 Leadership
Whether you call it an innate quality or a skill that can be learned through experience, leadership is a skill which a project manager must possess. As a project manager, you are expected to work with various professionals, top-level executives, and your team to deliver the best performance. You need to motivate your team, mitigate all the deviations, devise strategies to fill the gaps, and, at times, mediate for the project completion.
To be a good leader, you need to develop confidence, be open to new ideas, criticism, and suggestion and know when to allow the team to use its will freely and when you need them to focus on the task at hand.
Communication
Another pre-requisite for being a good project manager and a great leader is to listen to what others have to say actively and communicate what you need your team to do clearly. Unclear communication might give rise to misunderstandings. Enrolling in a public speaking class in nyc can be of great help if you want to master this skill.
So, no matter whether it is the vendors, stakeholders, contractors, or customers at large, you need to design an effective channel of communication so that this two-way process takes place in the course of the project in the best possible manner.
Scheduling
When speaking of core project management skills, it goes without saying that scheduling tops the charts. If you, as the project manager, are well-versed with the art of breaking down different tasks and operations in a project into timelines, not only the on-time delivery will become easier, you will also be able to control the quality at every step better.
Setting up a realistic schedule and allotting and managing resources are some requirements of schedule that you cannot ignore. You can use online tools to design schedules which can be divided on the basis of tasks, durations, dependencies, and milestones.
Risk Management
One of the hindrances you might have to face while managing the project is the unprecedented risks. Well, though exact risks cannot be predicted, a project manager can always study the market for discovering the anticipated risks. By finding out about the risks that can arise and creating solutions in case of contingencies beforehand, the project managers can escape the last-minute rush.
Learning Risk Management and how to predict it can be challenging, but if you obtain PMP Certification from a recognized institute, you will better be able to study the market and devise solutions for risks before they pose themselves.
Cost Control and Management
When you are at the post of a project manager, delivering the best performance in time is not your sole objective. The project has to be completed cost-effectively, retaining profits for the organization too.
So, a project manager should be skillful enough to take up a project which offers reasonable remuneration, set aside a realistic budget for the project, and ensure that the money is not wasted during the execution of the project.
If only your organization has unlimited funds to offer, the task of fund allocation will be easier for you. Otherwise, with tight budgets and strict deadlines, the task of cost control requires you to be frugal and alert at all times.
Negotiation
Yet another aspect of communication- negotiation is an ensemble of discussing and deciding upon the budget, schedules, scope creep, and more compromises that a project manager has to make for the sake of the organization. Satisfying the client, staff, customers, and the organization at large is the final goal a project manager is able to achieve through negotiation.
For becoming a good negotiator, you need to be a critical thinker and learn the art of reasoning. Along with this, you should be able to communicate and market the project in such a manner that every stakeholder feels that their needs are being catered to.
Task Management
Once you have scheduled the timelines for every task to complete within, it is the management of tasks which will challenge you next. So, as a project manager, you need to be ready to take up the task of creating, assigning, and managing various pesky little jobs, each of them holding their importance in the completion of the project.
While some tasks can be independent, most of them are interdependent. Therefore, you need to ensure that every task is finished in time so that the next one can begin. Take help of task management tools and more to deliver the project in time.
Quality Management
When running after meeting the deadlines and adhering to the budgets, project managers often tend to overlook quality management. Quality is essentially the attributes of the product that are stated on paper and need to be delivered to the client.
For effective quality control, you need to make sure that the allotted funds are effectively utilized to obtaining the resources, the resources obtained are not exploited, and the tasks are getting finished according to the timeline. You need to set standards, study current performance, and compare the two. Now, if there are deviations in the critical areas, devise or alter the strategies to bridge the gap between standard and actual performance.
In the end, excelling all the skills for effective and efficient project management is not an easy task. Then again, by putting some of your innate skills such as communication, negotiation, and leadership to use or learning them, you can master project management to a great extent.