Packing can be a daunting task, even if you've traveled many times before. Having a streamlined process will make traveling easier. Here are four tips for finding the right luggage, reducing your load, and packing what you need for a business trip or vacation.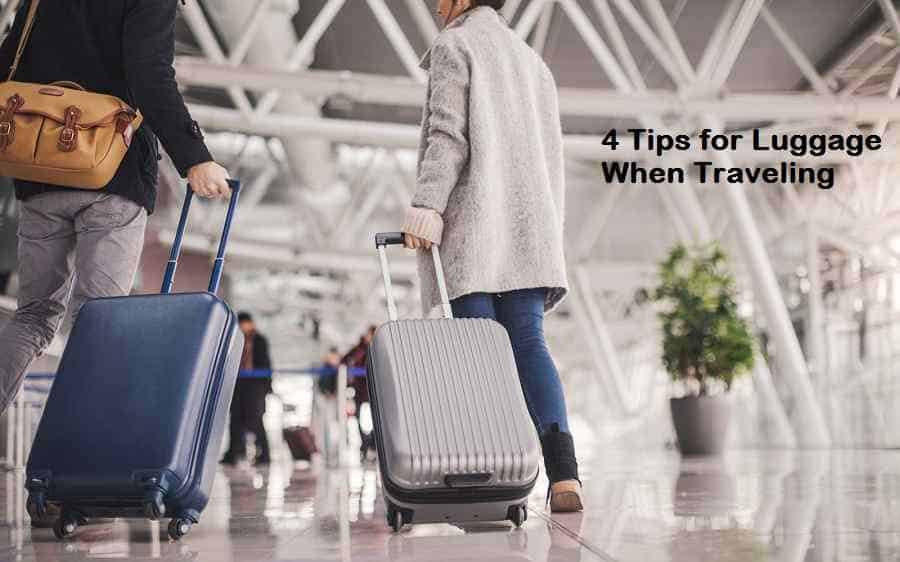 1. Make Packing Easier
Whether it's an overnight trip or a two-week vacation, the thought of packing sends some people crying and running. You also worry about whether your luggage is damaged, delayed, destroyed, or lost. The first step to packing is to make it easier on yourself. You should pack without having any of these concerns in your head.
If you want peace of mind, invest in travel insurance that reimburses you for lost, stolen, or damaged items. Some insurance providers have a Lost/Damaged Bag Benefit in which you'll be reimbursed for replacements and repairs. Read the details of your travel insurance plan before purchasing it. You want to make sure all of your goods are covered — especially if you're traveling with expensive items such as designer clothing, diamond jewelry, or tech gadgets.
You'll feel much better when you invest in travel insurance. You'll notice how much easier packing will go.
2. Rethink Your Luggage
It's time to rethink the luggage that you use. Do you use that same black gym tote bag for travel? Or, do you have an old and tattered piece of luggage that has a broken zipper and frayed edges? It's time to invest in high-quality luggage that includes features such as compression straps, divided sections, digital tracking, and 360-degree wheels.
If your luggage doesn't come with wheels, invest in casters by Blickle. Caster wheel luggage can make it easier to get around the long lines at the airport or hotel. There are even caster wheels on carry-on luggage. If you're bringing a carry-on bag, then ensure that it follows the airline carry-on rules and regulations.
3. Play Tetris With Your Luggage
This is one way to make packing fun. The key to fitting everything into one piece of luggage is to fill every inch of space. For example, pack your underwear with your socks. Lay each of your shoes, so they kiss from heel to toe. You may want to wrap your shoes in plastic or place them in a trash bag to protect your clothes.
The way that you pack is based on your personal needs. For example, packing cubes can help keep your clothes compact and wrinkle-free while rolling your clothes is just as effective. There's also the bundle technique which involves wrapping your clothes around a central core. For example, your T-shirts and underwear should be in the center with your jackets and dresses on the outside.
4. Don't Unpack Your Toiletries
This is one of the biggest packing mistakes you could make. You should keep your toiletries in a separate bag. A small bag or box can make for easy packing while traveling. You should streamline it by keeping all of your skincare and makeup products together. To prevent leaks from happening, line it with plastic or place it in a zippered plastic bag.
Now that you've packed everything you need, it's time to take your luggage out for a test drive. Roll it around and see how your casters by Blickle work. Try taking it up and down the stairs. This exercise will get you acquainted with your luggage and see what it feels like to travel with it. If you're frustrated, then you'll have to remove some items.