FBA or Fulfillment by Amazon is an e-commerce service that enables sellers to utilize Amazon's different platforms for products, such as warehouses and customer service team (handles returns and refunds, as well).
In other words, if you want to partner with Amazon for your online selling, then the e-commerce company will be the ones to manage the warehousing, selecting, packing and shipping of your products. Not to mention, the returns, refunds, and customer service will be shouldered by Amazon, as well. Amazing, isn't it?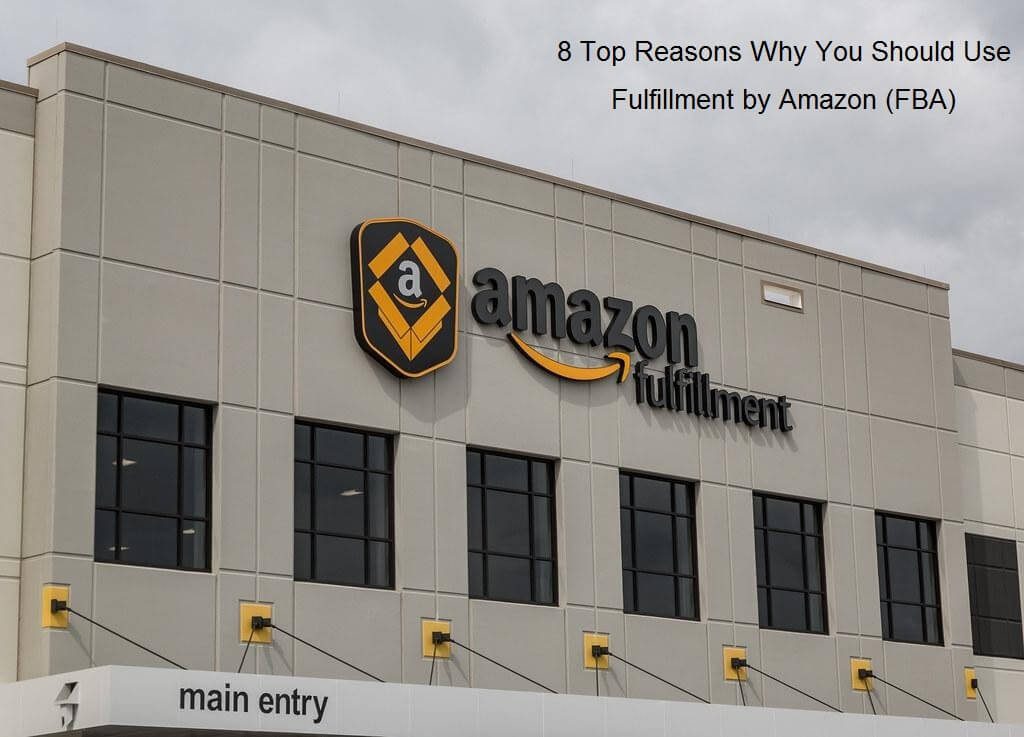 With all of these advantages, it is no wonder that the utilization of FBA has dramatically increased these past years. That being said, for you to know if FBA is a platform that can really provide your product needs as a seller, then this page is for you.
Below are major reasons why you should start using FBA (Fulfillment by Amazon).
Product picking, packing, and shipping is no longer your scope.
If you use FBA, you don't have to process the packing and shipping of your products, nor hiring people to do it on your behalf. Your labor costs, as well as people management, will be reduced. Also, if you and your suppliers are in a good relationship, then you can probably ship your products directly to Amazon Fulfillment centers or warehouses, whether if the shipping is from China to USA or other places.
Although this method is ideal, there are still some disadvantages, such as quality concerns of your products. One great advantage though is that your products will obtain the 2-day shipping label and Prime. Very much appealing to millions of Prime members who want fast shipping.
Your products will be eligible for Amazon Prime Shipping.
This is another advantage that only FBA sellers are eligible to. Amazon prime is an excellent and premium subscription service. It provides members a wide array of benefits, such as discounts to Amazon's movie and music online libraries, and, the best of all, members get to have a free express shipping delivery that enables them to receive their products within 2 days, that fast! This is applicable no matter what state you are in the US.
Moreover, there are more than 78% Prime subscribers because of such reason, and Amazon has tons of fulfillment centers all around the world, that is why it can afford free 2-day shipping. That simple.
No need for you to provide your own customer service.
If you're a member of FBA, customer service is the least of your worries, why? Because Amazon will take over the responsibility. From handling different customer concerns, returns, and refunds to relisting products, all of these will be taken care of by Amazon. What's even better is that, in case of damage or loss to your products, Amazon will reimburse it as well.
There is no need to hire customer service supports, and you will not be staying on your computer for hours and hours of answering customer queries and processing refunds. Now, you can sleep and rest without worrying any customer queries still pending.
Zero stress for fulfillment operations.
Fulfillment is one obstacle that most online retailers are experiencing. This is where most business struggles are, especially when talking about scaling. For every retailer, logistics is everything; adding customer support and returns. The fact is, you need to carry out your processes in a practical way.
The more products you want to sell, the more workers for warehouse management you want to hire. That is why having FBA is a great move and an advantage to your online selling business.
Products that are lost or damaged are not your problem.
Lost or damaged products are an inevitable issue in the world of online selling. Also, you don't want to be on the losing end for this matter. However, if any of this will happen, you are liable for it. Sad but true. This is why having an FBA will save you big time. They will be responsible for products that are lost or damaged. Also, you will be safeguarded from any customer bad review.
Using FBA allows you to access a vast number of customers.
Amazon's distribution centers all around the world are not built for anything. Each caters up to 200+ million accounts, and these are all active. To say the least, by becoming an FBA seller, you will have the great opportunity to add more potential customers on top of your existing clients.
Another thing is, Amazon spends a large chunk of money each year to invite more customers to their page. How they do this? Through their in-house marketing systems — using ads that are sponsored for retargeting customers.
You will save a massive space in your area.
With Amazon FBA, there is no need for you to store your products inside or around your house, basement, or garage. Not even renting out a high-priced warehouse for product storage. This can create a massive mess if there is no proper system in place. Worst, if you are using your own place for storing such a large quantity of products.
Help boosts the volume of sales
Your chance of an increase in sales volume is limited to how fast you can select and ship your items. However, if you hire people to do it for you, though they can handle more orders, you will have to pay more for labor and stuff. But, with FBA, this is not the case. You can now lessen the need for workers and warehouse storage, instead, the entire process will be automated. You will have the opportunity to increase sales volume without finding ways to complete the orders on schedule.
Conclusion
FBA provides you more than what you are paying for. All the hard works are being shouldered by Amazon already. All you need to do is to maintain and enhance them a bit by using tools or applications.
Handling online business has never been this easy since everything will be automated. You will have enough time to look for your business expansion or more sources for your products. Hope this article will give you an idea of why FBA is indeed useful for you and your business.