Are you faced with the challenge of a small space? Do you dream about a cozy space that is not cramped? We have good news! The key to small-space living might be easier than you think. In a recent tour of Milwaukee houses for sale, we found many ways to make a small space appear larger and we are sharing some of those tips below.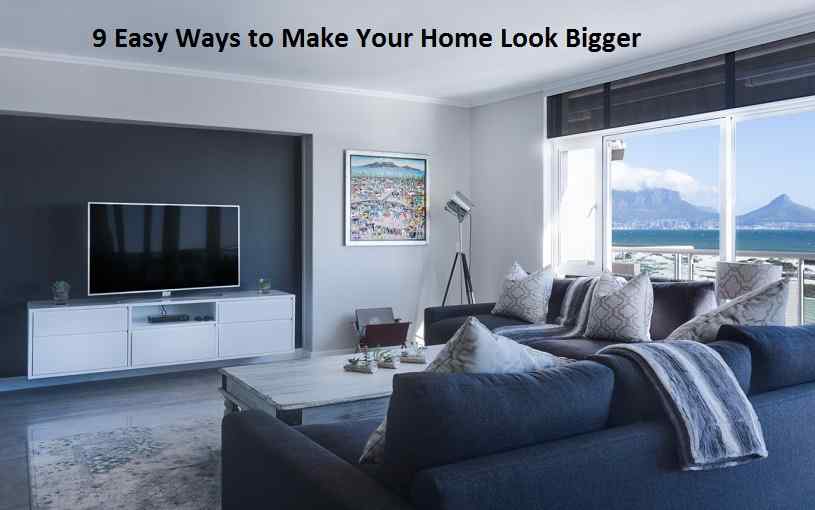 Mirrors
Small spaces need to include mirrors to create a greater sense of openness. Not only does the mirror reflect light, but mirrors also reflect the view, which tricks the eye into perceiving more space.
Show Legs
Opt for sofas and armchairs that are raised on legs, which creates a sense of light and space.
Raised furnishings are ideal for small rooms since they create the illusion of more space and keeps space feel more open and airy.
Lighting
Having multiple sources of light in a room can make space feel larger. It's really helpful in rooms that have limited natural light. Do this by placing a few lamps throughout the space to spread light evenly around the room instead of relying on an overhead light. If you can, open up the blinds/curtains to let the natural light shine in.
Eliminate Clutter
Easier said than done, but it really works! Nothing makes a small space feel more cramped than having too much stuff. With things neatly arranged and out of sight, your space will feel orderly and open.
Also Read:  7 Pro Ideas to Decorate Your Small Apartment within Low Budget
Add Stripes
Stripes can create the illusion of more space. It's simple, vertical stripes draw the eye upward and horizontal stripes help to make a room seem wider. Obviously, select colors that go with the rest of your finishes and fabrics in the room.
A Mounted TV with Shelves
A mounted TV with multiple shelves will save space in your small room. Simply mount your TV on the wall and frame it with a number of shelves. This will have your room feel more spacious and a great way to store your DVD's and books.
Clear Tables
Transparent materials, such as glass and Lucite, take up less visual space in a room. Think in the form of a glass coffee table or an acrylic chair.
Blank Windows
Ditch the curtains and leave your windows uncovered. This will trick your eyes into thinking that your room has depth. Bonus, the light will also help by bringing in natural light from the outside.
If you feel you need a bit of privacy, try sheer white drapes, this will help ease your mind.
Storage
Storage ottomans should be your best friend in a small space, as they keep clutter hidden discreetly. There are a ton of beautiful furniture and design options that let you keep things close at hand but tucked away.