Spring brings colours and life to our lawn and garden but as the Autumn approaches, blooming flowers get nipped in the bud only and grass of the lawn starts turning pale. But if you can put in some effort to maintain your garden's essence then try to learn some fundamental tips about how to take care of a garden in the Autumn season. Just go through the following tips of the professionals that can guide you thoroughly for managing the best lawn like that of spring where you can take the sip of your morning drinks.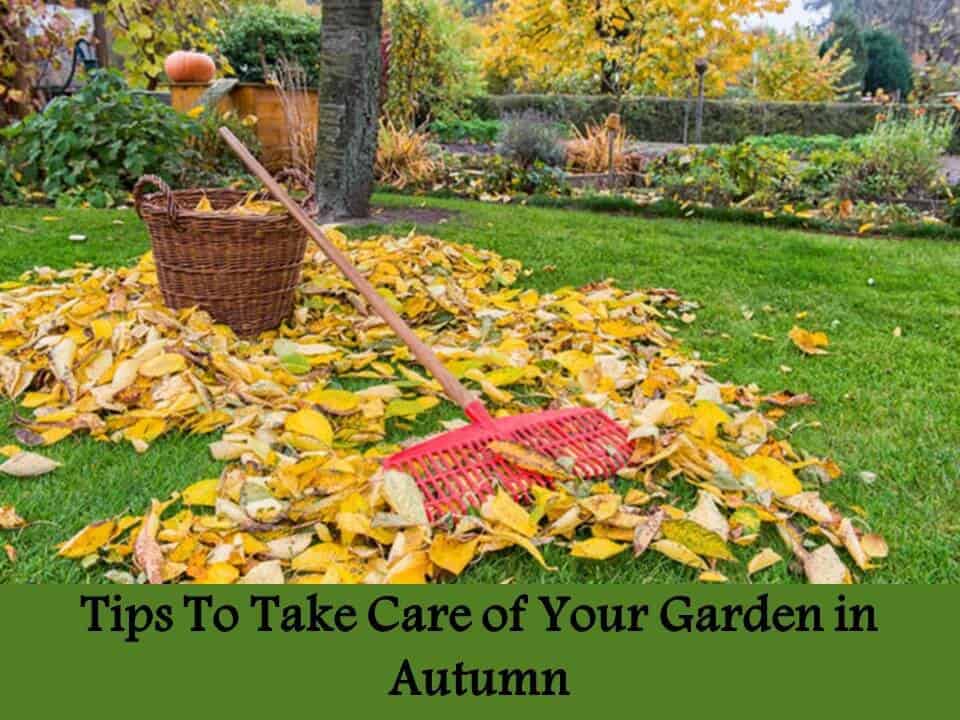 Do Need Pruning And Cutting Of The Unwanted Shabby Flowers And Grass
If you are not involved in the pursuit of regular pruning and cutting your garden's unnecessary stems, leaves and grass then it can reduce the growth of new flowers in your garden. But cutting off the old and dying stems in your garden center and peripheral regions can enhance the beauty by two folds.
Periodical sessions must be given to keep your lawn trimmed and clean so that it do not get a shabby appearance in autumn with the pale stems and curled leaves or for that matter weak stems lying on the ground. Lawn and garden tips of cutting plants by using electric hedge trimmers can assist you to complete the pruning of your garden professionally. So keep the above needful in your mind regarding your lawn and maintain a beautiful garden always irrespective of the season.
Also Read: Beautiful Flowers Arrangement for Home Decoration
Try To Keep Your Garden Away From The Dry Leaves
This is very common in Autumn that heaps of dry and pale leaves shroud your lawn thoroughly. As a result of which beneath the layer of the lawn grass fail to complete the process of photosynthesis in the absence of sunlight. So, as long as possible try to keep your garden free from such decayed leaves so that greenery could be maintained forever after. If you are not having sufficient time for this purpose and lack skills to do so then garden maintenance services could also be approached anytime from the professional gardeners.
Evergreen Lawn Grass Seeds Can Keep Your Garden Fresh And Green Always
If you are obsessed with the greenery so much that does not want to turn your lawn pale even in winters then sowing evergreen lawn grass seeds can make this happen easily. But make sure that you are going through the gardening product review before purchasing any type of grass seeds for your garden. Many times people end up buying something crap in the name of evergreen lawn grass seeds and those seeds do not germinate at all. So if you want to keep yourself away from such troubles make sure to use the best gardening brand for purchasing grass seeds for the lawn.
Water Your Garden In The Wee Hours And Use Regular Fertilizer In Optimum Quantity
When you will water your garden in the high noon when the process of transpiration is at its higher rate it will definitely lead to the decay and short life of the grass and flower plants of the lawn. That is why always make sure that you are watering your lawn in the early wee hours of the morning and in dawn time period for the evening. This can ensure the optimum growth of the lawn grass as very less transpiration occurs at this stage. If you are looking for quality gardening supplies like fertilizers and garden inputs then ask the professional and eminent gardeners who are working in the lawn for a long time period that which is the best lawn cares store near me. It solves your query regarding buying best quality lawn inputs.