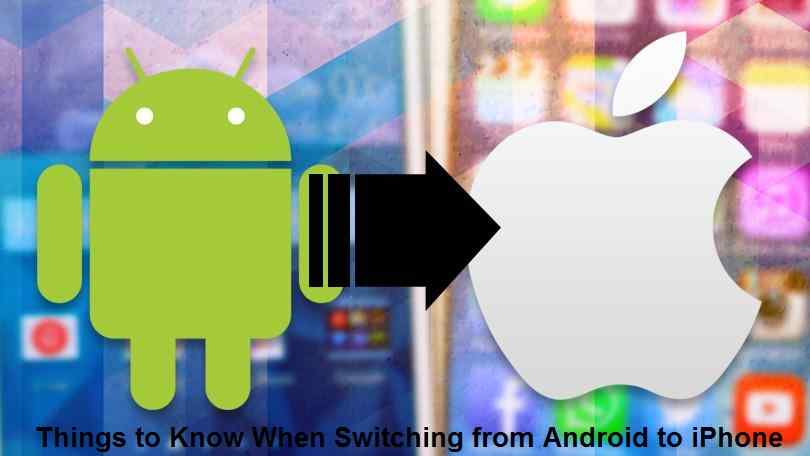 So you are bored with your Android device and now planning on getting your hands on an iPhone. Wow; it is a great choice. But if you have been using Android smartphone long enough then you have loads of data that you only want to have on your new iPhone. At that moment, there are some obvious questions that will come to your mind. Such as can I switch from Android to iPhone easily? How can I transfer data from Android phone to iPhone? Read out the following article to get the answers to these questions!
Get an iPhone manager for your new iPhone to easily organize your iPhone in the way you like.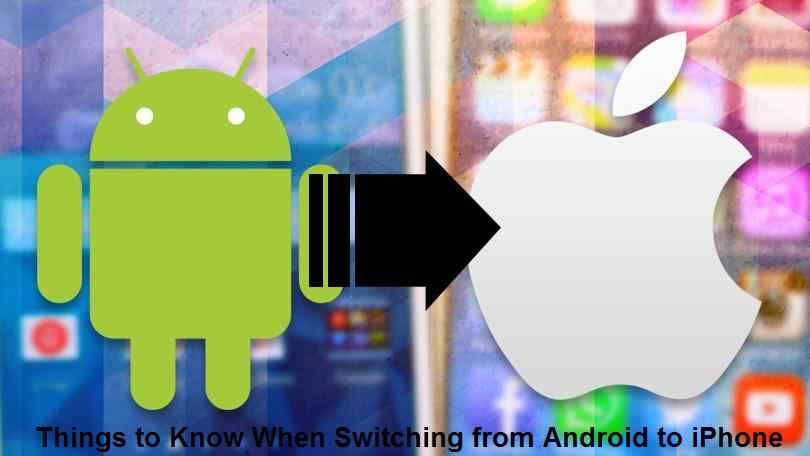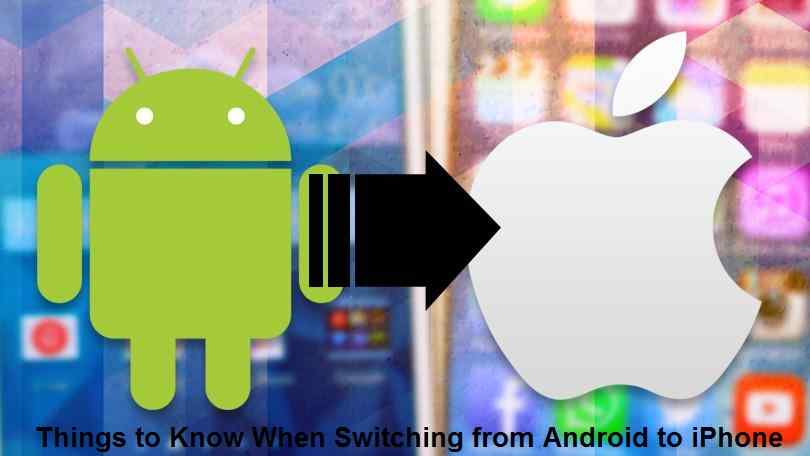 Can I switch from Android to iPhone easily?
The answer is simple; YES. Switching from an Android smartphone to an iPhone is possible now. You can transfer photos, contacts, videos, calendars, and accounts from your old Android phone to your new iPhone. To make switching easier and safe, Apple's Move to iOS App is highly recommended. It is Apple's first Android app that connects your Android Apple devices over a direct Wi-Fi connection and moves all your data from your Android phone to iPhone.
However, it is important to keep in mind that Move to iOS App does not transfer Apps, call logs, music, e-books, PDF files, or any of your passwords. Moreover, you can only move data from Android phone to an iPhone running iOS 9 or higher versions.
How to Move Your Data from Android Phone to iPhone With Move to iOS App:-
Before starting the data transfer procedure, you need to do the following things:
Make sure that Wi-Fi is turned-on on your Android phone.
Plug your new iPhone as well as an Android phone into power.
Ensure that the data you are transferring will fit on your new iPhone device.
Now you can follow the below-mentioned steps for switching Android to iPhone;
Step 1: Start setting up your iPhone device and stop when you see the screen titled "Apps & Data". Then, tap on the "Move Data from Android" option. Bear in mind; If you already completed the setup, you need to erase your iOS device and start over. If you don't want to remove, you will just be able to transfer your data manually.
Step 2: Go to the Google Play Store on your Android phone and search for the Move to iOS app. Download and install it by accepting the permissions request. Then, open the app and tap continue. Read out all the terms and conditions that appear. To continue, tap agree, then tap next in the top
iPhone device. Tap continue on the screen titled Move from Android. Then, wait for a 12 digit code to display. At that time, if your Android device has a notification regarding corner of the Find Your Code Screen.
Step 3: Go back to your new the weak internet connection, simply ignore it.
Step 4: Enter the 12-digit code on your Android phone, displayed on the iPhone. After entering the code, both devices will start connecting and then you will find a data transfer screen.
Step 5: On your Android phone, choose the content that you want to move and then tap Next. Then leave both devices until the loading bar that shows on your iPhone finishes. It will take a while to transfer data, depending on how much data you are moving. You can only transfer contacts, message history, camera photos, and videos, mail accounts, calendars, and web bookmarks.
Step 6: After the loading bar finishes on your Android phone, tap on Done. Then, tap continue on your iPhone and follow the onscreen steps to finish setup for your new iPhone device.
Step 7: Ensure that all of you data is transferred. Books, PDFs, and music need to be transferred manually to your new iPhone.
Things Need to Be Considered When Switching from Android to iPhone:-
Below are some important things you should take into consideration while switching from Android phone to iPhone;
iOS is more reliable and stable operating system as compared to Android OS. This is why iPhone runs smoothly and efficiently as well as offer loads of exciting features that you don't have on an Android phone. Moreover, iOS makes the iPhone easy to use and provides the perfect mobile phone experience to users, on the other hand, Android is difficult to use for many users.
It is another thing that prioritises iPhone between the battle of Android and iOS. Android lacks security and privacy as over 95% of all malware is truly developed for Android devices. However, iOS ensures full security and privacy of users when they using iPhones and iPads to make their lives easier.