Some call them fabric structures while others call them temporary buildings. They are now common in many sectors including the warehousing business. Still, they can be used at home or in factories to make temporary storage buildings. Although they are made of temporary materials, they are durable and secure.
When used for storage purposes, they are customized have some unique features added like ventilation, dump-proof materials, and secure doors. Below are some unique ways to use these temporary storage structures.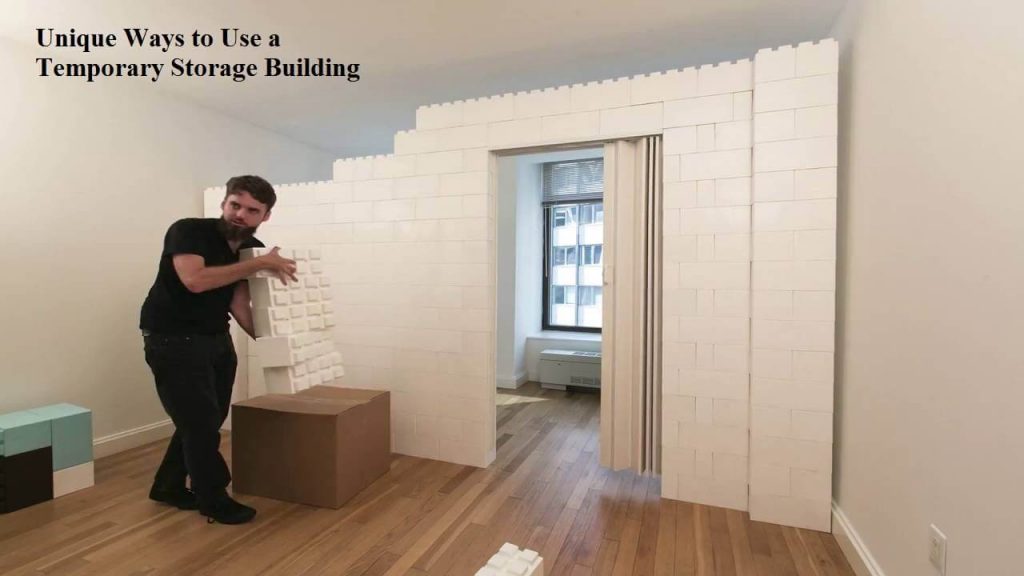 Temporary Classroom
Schools can get pressure and stress during new student intake. If the number goes high than the current resources can sustain, a temporary storage building in the school compound can be converted into a classroom. It will ease the current constraints as the school looks for a permanent solution. Luckily, more temporary classrooms can be constructed quickly to offer solutions.
An Extra Office in a Business
A business can expand without warning. If there is a boom that requires more staff on the premises, an entrepreneur can decide to use a temporary storage building to create an extra workspace for new employees. All you will need is to add some office furniture and do internet wiring if they will need to use it. Since employees prefer to use laptops, it is easier to operate in a temporary building.
Car Garage
It is important to protect your car from damage caused by harsh weather or malicious intruders. If you do not have a dedicated garage for your car, you can convert a temporary storage building in your home into one. It should be big enough to accommodate the vehicle and should be lockable. In fact, you can still ask experts from Smart Space to make one in your home for such uses.
A Study Room at Home
Do you need somewhere quiet and secluded to do your studies? It is possible to convert a temporary storage building in your compound into a study room in the corner of your compound. The most important thing is to have enough windows for ventilation, enough light, and a source of power for the laptop. Also, an AC will make all the difference if you live in areas with extreme weather. If a lot of modification is needed, be sure to involve an expert who will save you money at the end of the day.
A Staff Canteen in a Camp
Whether it is an army camp or any other, there might be a need to have a canteen that was not planned for. If there is a temporary storage building, it can easily be converted into a staff canteen. With enough security or disciplined people around, any temporary material like fabric will be convenient for a canteen. Some shelves and stands to hold goods can be added to make it complete. In fact, a staff canteen does not need a lot of modification.
Any temporary storage building can be converted into anything as long as you are creative enough. All you need is an idea and you will realize that most of them can be easily converted.