Zippers are probably the last thing that people ever think about. That is why when the time comes you need to buy zippers, there are two choices available. You can buy one or two pieces from the sewing supplier in your area or you can try to learn how and where to buy zippers wholesale online.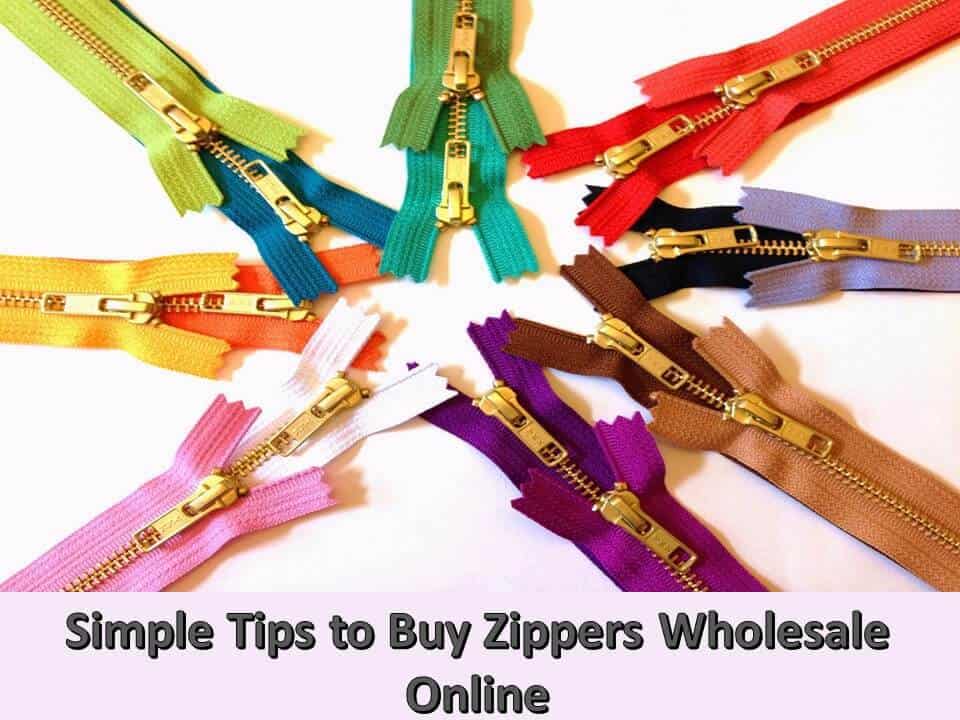 Also Read: Uniform Bucket – Creating a Unified and Strong Corporate Identity
If this is the first time that you will purchase zippers in bulk, there are several tips you might want to keep in mind.
Type
Before anything else, you should know the specific type of zipper you want to buy. Zippers come in different types such as metal, nylon coil, luxury, and plastic molded zippers.
Gauge
The zipper's gauge is the size of its teeth. When the number of gauge increases, the teeth's size will also follow suit. The most common sizes of gauge are #10, #8, #5, #3, and #2. The easiest way to know the gauge is measure the zipper teeth's width in millimeters with the zipper closed.
Style
Style pertains to the function that you wish the zipper to do. Will it be a closed bottom, a separating bottom zipper, or a two way closed? The separating bottom is the most common as found on jacket zipper or a closed bottom like pant's closures.
Long Chain or Length
When you purchase zippers wholesale, you need to decide if you like to buy in long chain form or cut lengths. The continuous chain or long chain form is on a roll often in yards. The cut lengths are the actual lengths of the required zippers.
Tape Color
Tape is the fabric where the teeth are attached. There are factories with standard color books where you can choose colors, while some offer dye custom colors.
Slider Type
Slider refers to the actual piece moving up and down to close and open the zipper. This is also called the car. Non-locking and locking are the most common kinds of sliders. The locking sliders are often utilized in the vertical orientation to avoid the slider from falling down. Non-locking sliders are found in handbags.
Buying zippers wholesale from a reliable supplier can definitely help you save more compared to getting only one or a couple of pieces every now and then.