The aura of immense control when you step into a party with finesse and poise is unmistakable. With all eyes fixed in a riveted manner on your choice of outfit, sparkling shoes and fashionable adornment, you glow with pride.
However, nothing makes you as satisfied as that adorning piece of jewelry on your left hand which you can't stop fondling: your luxury watch.  With a watch like this, your entire outfit has a magical glow.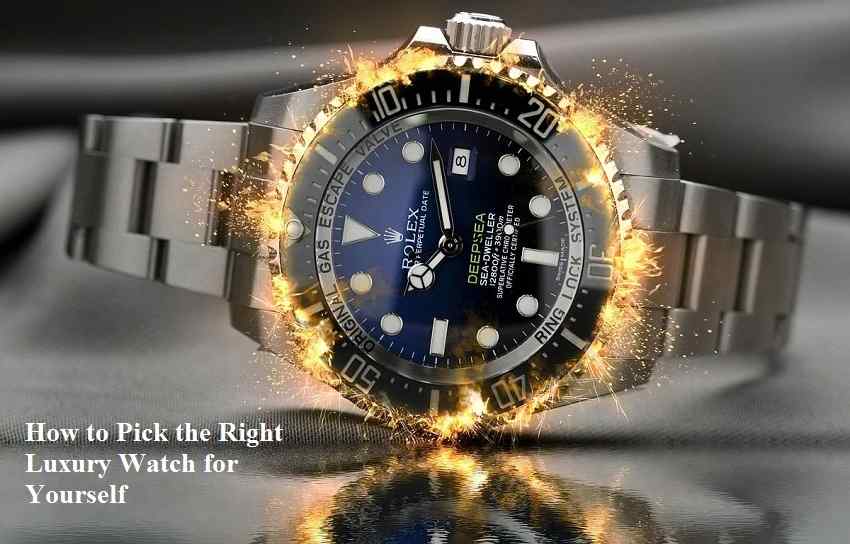 Up till now, maybe this has been a dream. Care to bring it into reality?  The following rules will help you:
Narrow Down Your Choices Based on Your Budget
The thing about buying most luxury watches as the name implies is its cost. Most of them are way too expensive than the average man budget. If you are the type which has a lot of money to pop in to buy a watch, I would advise you to go for Italian watches. However, if you are a prudent spender, I advise you to go for other affordable luxury watches. In order to avoid buyer remorse, it is important, you have the necessary amount to buy your dream watch.
Decide Which Brand Would Suit You
This is also a major determining factor which differs from one person to another due to opposing personalities. This is also going to be greatly impacted by your budget. If you are a person who is rugged and sporty, you would definitely pick another brand other than a person who classy and exquisite.
What Functions Would You Like the Watch to Perform?
Differences in functions of the watch are also something you should look out for. Meaning, some watches could serve as alarm, chronograph, calendar and even tell time for different time zones. So, if you are the travelling type, you should preferably go for a watch that gives the time of different time zones simultaneously. If you are a person that hikes and loves adventure a lot, you would rather go for a luxury watch that is water-resistant or has the ability to emit signals to search crews such as Italian watches perhaps something goes wrong.