Having business at one place but hiring employees and managing staff members to another remote location globally can be considered outsourcing. Anyhow, the term is not as simple as it feels hence required a complete understanding of terms, conditions, benefits, damages, pros and cons of outsourced accounting and bookkeeping services before opting for the one for your business.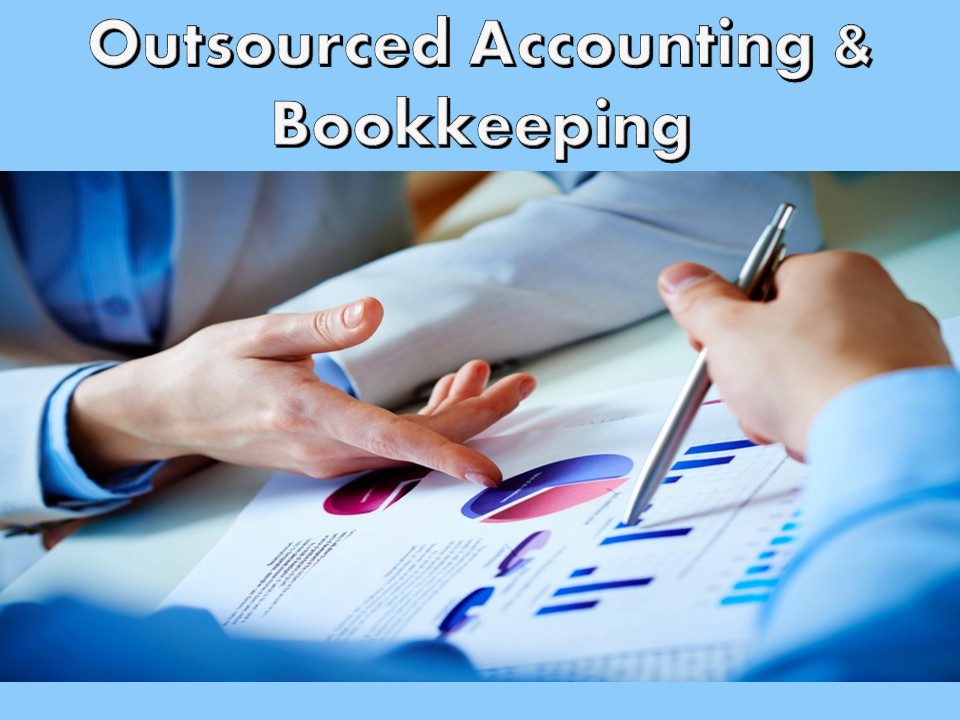 What is Outsourced Accounting and Bookkeeping?
Well, if you are having small business with a limited number of workers say, 500, you will surely be aware of the terms i.e. accounting and bookkeeping, anyhow, if you are new to the niche, then let me tell you that there is a slight difference in both but both are correlated to each other. accounting is vaster then bookkeeping because accounting deals with interpretation, classification, and analysis of data related to finance. based on such evaluated values, business summaries and reports are generated. besides this, bookkeeping is only responsible to register the transacted and classified numbers in different groups for the record.
When the word "outsource" enters the term, it gets even broader; now when you hire an accounting service provider company to manage accounting and bookkeeping related tasks, then it as a whole becomes outsourced bookkeeping and accounting.
Why Do Business Outsource Accounting and Bookkeeping?
The Answer to this question is also quite simple. accounting and bookkeeping are necessary for the smoother flow of business and to check the value that your services have gained during a specific period. It also tells you about the price fluctuations, if any so that you can take measures against it. anyhow, the truth is these accounting and bookkeeping services are actually recording of data which you will use for your business but it is not the exact profit-generating the thing. In actuality, profits are generated by keeping an eye on the market, by looking at every action of your competitors and by making successful moves on the basis of derived strategies.
Hence in order to spend more time in making fruitful strategies for the business, companies outsource their bookkeeping and accounting related task.
Business outsourcing also helps you to diminish the cost of labor and the cost of operation. The question arises, how outsourcing diminishes the business cost? Let me explain with an example; consider, you are hiring a number of workers like bookkeeper, accountant, financial analyst, supervisor, HR manager and finance experts for your business. on the other hand, look at the option of hiring a single company that will be hiring staff for you in small amounts. which is having less price? of course, the outsourcing booking and accounting service company.
Thus these are the factors for which businesses are shifting more towards the option of outsourcing.
Can I Outsource Accounting Services but Perform Bookkeeping Back at My Office?
Yes, there are outsourcing companies that provide a wide array of services and allows their clients to choose any service as per their requirements. They work in harmony with the workers you have at your offices to gather information about the values of bookkeeping and perform accounting-related tasks for you, by considering those values. The business hires some services and performs others on their own, it diminishes the cost of operation even more.
Usually, businesses outsource their accounting and bookkeeping to diminish the cost of hiring a CFO because accounting and bookkeeping service provider companies give CFO solutions at cheaper rates.
Do Such Companies Work Use Robotic Software or Human Experts?
Companies which are genuine and ready to facilitate their clients in every possible way, use those software applications and manual both efforts to bring the best and convenient output. So, for bookkeeping related tasks, they use automatic software and to make business decisions and future strategies they take help of Chief Finance Officers.
Is My Business Information Secure with an Outsourced Accounting Company?
Genuine companies provide the best security solutions to their customers and take good care of the business credentials. However, before signing up a contract with an outsourcing company, negotiate each and every term related to data security and penalties in case of mishaps. Keep those things which company assures you in writing and then sign a contract with them.
Hope these will be helpful tips for your business and if you want to learn more about business terms, write to us in the comment section below.