Using a POS system on your website can make accepting payments that much easier. With plenty of extra features that come standard with modern POS solutions, you'll be well on your way to running a better website and business overall. Setting up a POS on your site only takes a few minutes of your time, but you'll want to choose a provider that will meet all of your business needs as well. Here's how to integrate your POS system with a website.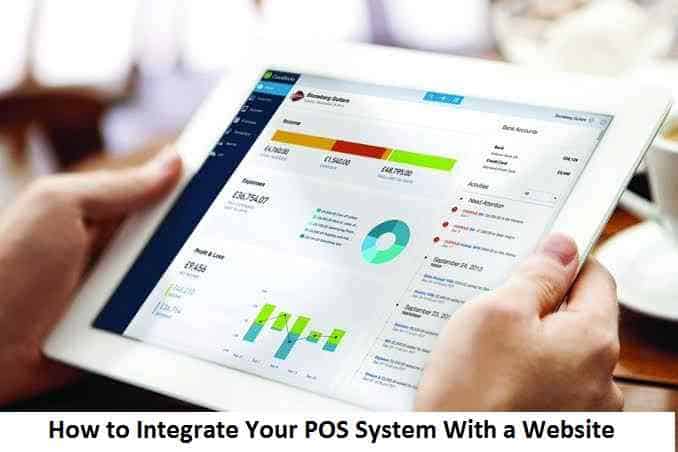 What Does Your Current Setup Look Like?
 Are you currently using an online merchant account or PayPal to process online payments? Do you even have an eCommerce option yet? Wherever you're starting from, it's important to understand what steps you may need to take for proper integration of your new POS system. If you're already using a POS or other merchant payment option, you may have to remove it altogether before you can integrate the new system.
If you're starting from scratch and just getting your site off the ground, you should have an easy time integrating with your point of sales system, since you'll have a fresh base to work from. Many POS systems can plug directly into your website, so you'll be able to access your software from the website's maintenance or login pages.
 Choosing the Right System
 Choosing the right system for your business starts with understanding what you need from your POS. If you want simplicity, you might want to opt for a more stripped-down POS system like Square; if you're looking for a feature-rich all-in-one management tool, Vendor Shopify may be your best bet.
It's also important to ask your provider if they service eCommerce stores, or if they're even able to operate on your website. Be sure you know what features your POS is providing, and don't be afraid to ask questions about how the product works. You'll want to know which data will be synchronized across store and web operations, whether or not information (such as inventory numbers) is updated in real-time, and so on.
Don't forget to take a look at what payment methods the POS system will accept. If you're planning on extending the reach of your brand via your website, you'll want to be able to accept a variety of payment methods so as to keep your potential customer base high. 
Are You Running Both Brick and Mortar and Online Sales?
 When you're just running an eCommerce site, you don't have to worry about things like synchronization between in-store and online systems, but if you have a brick and mortar location, this will be of prime concern to you. If one system is doing one thing, and the other is doing something completely different, you can end up with all kinds of issues.
Using the same POS system for both online and in-store management is probably your best bet. This way, all of your information is stored and managed through one software program, so there's no looking around for sales numbers or inventory counts. Everything is synchronized on a single platform for maximum convenience and efficiency.
Running an eCommerce store in addition to a brick and mortar location(s) can be quite the job, so it's important to find software that works for you on both ends. Keeping online and in-store operations synchronized can help reduce the workload of managing both and keep sales and inventory numbers as accurate as possible.
 Getting Set Up
 Now that you've chosen the right system, it's time to set it up with your website. With systems like Square, the setup process is easy. You can view and manage eCommerce options directly within your Square terminal, so once your site is live, your eCommerce capabilities will be too.
Some POS systems will charge a fee to run eCommerce stores, and almost all of them charge small percentage fees for processing credit cards. You'll need to take this into account when you're setting up the pricing of your online products; as well as how much shipping will cost. Some providers even get access to discounted shipping rates with top providers like UPS!
 Moving Forward
 Once your system is fully integrated with your site (and your brick and mortar location if you have one) you'll want to monitor everything to ensure it's running smoothly. Moving forward, your POS system should be able to grow as your business does; handling a greater volume of sales transactions as you expand your operations.
Most POS systems offer 24/7 support as a standard feature, so you'll always have tech support at the ready should you run into any issues.
 Conclusion
A versatile POS system can be just the tool your business needs to expand operations and increase its management capabilities. With inventory management, payment processing tools, and more, the modern POS system is truly an advantageous addition to any business, online or off. Be sure to pick a provider with a good reputation for service and quality software before you buy it!