Lithium is the lightest of metals with the least density as well. Lithium is a pure element and a soft metal. So soft that it can be cut with a kitchen knife and this makes it not applicable for a vast majority of uses. However, lithium also has the highest energy density for its weight which makes it ideal for electrochemical uses such as rechargeable batteries. Nickel-Cadmium batteries had dominated the 20th century but lithium-ion batteries have taken care of the modern commercial and non-commercial need for rechargeable batteries. In the past, many attempts at making lithium metal batteries failed as it is highly unstable. As a result, non-metallic lithium-ion batteries were developed that are dominating the market now. The demand for best agm battery has also increased.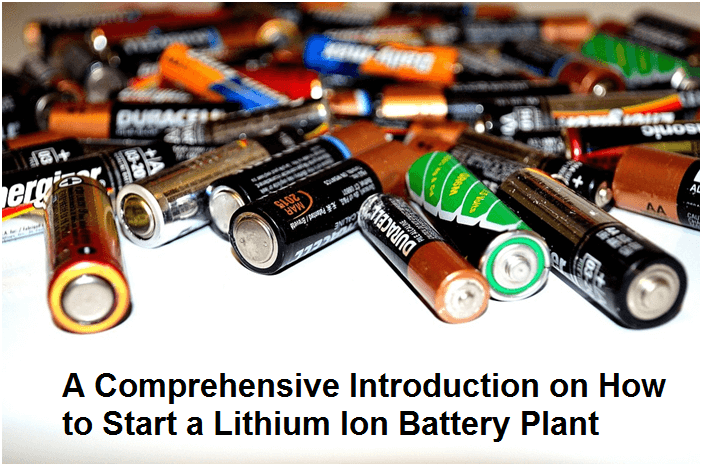 From cell phones to electric cars, every product with a rechargeable battery relies on Li-ion batteries due to its perks such as safe use, no need for scheduled cycling, and extremely low self-discharge. Research towards the innovations in Li-ion batteries are being conducted and industries may witness significant progress in the future Li-ion battery market.
The global lithium market moves according to demand and supply trends. The demand for lithium is in many industries and the battery industry is one of them. The battery industry accounts for 36 percent of global demand for lithium and is growing at a Compound Annual Growth Rate (CAGR) of 10-15 percent till 2020. On the other hand, glass and ceramics industry accounts for the second highest lithium demand i.e. 26 percent and it is growing at a CAGR of 2-4 percent. This also reflects positive global lithium production as well. The major countries that produce high quantities of lithium annually are Australia 14,300 MT, Chile 12,000 MT, Argentina 5,700 MT, and China 2,000 MT.
How to Start a Lithium Battery Plant?
Being one of the largest segments in the electrochemical sector, Li-ion battery industry is growing rapidly and it has significant potential for new enterprises as well.
Here is a comprehensive illustration of starting a lithium battery plant.
Lithium Market Dynamics: The global lithium market is driven by the rising demand and it is quite evident through the increased production of lithium by countries such as Australia and Argentina. The global lithium production has reached a total of 53 million tons. Apart from batteries and glass and ceramic industries, lithium is also aggressively used in the pharmaceutical sector. A primary pharmaceutical product that contains lithium is lithium carbonate which is used in treating mental illness and mood swings. The use of lithium carbonate is still limited but various researches in this aspect are going on and it may be of more significance in the near future. Therefore, entrepreneurs willing to set up a Li-Ion battery business also have to conduct a thorough study of global supply-demand and growth prospects.
Type of Li-Ion Battery: Li-Ion batteries are used in a variety of rechargeable devices such as cell phones, personal grooming equipment, power banks, emergency power backup/UPS, solar power storage, toys/recreational products, portable power tools, digital cameras, electric vehicles, camping tools, and whatnot. Various global Li-ion battery companies cater to a range of different industries and an up-and-coming Li-ion battery business has to determine the industry they wish to serve. Each industry has its own dynamics and the demand for the end-product entirely depends on the growth of that particular industry. However, the future of the energy sector lies in sustainable energy solutions and regardless of the industry, Li-ion batteries are going to command an integral role in future energy needs.
Cost of Li-Ion Battery: Lithium is listed as the 25th most abundant element on the planet but it's a relatively rare element as compared to other highly utilized elements. The cost of manufacturing Li-ion batteries depends on a range of factors but it largely relies on the element itself which accounts for approximately 60 percent of the total cost of production. Simply said, the cost of raw material which primarily is lithium holds the biggest chunk. However, the cost is a dynamic factor that also changes according to the type of battery such as a cell phone battery or an electric vehicle battery.
For instance, the cost of manufacturing a single Li-ion battery for a cell phone usually reaches around $2-$4 depending on its size, capacity, and design. This is approximately 2 percent of the entire cost of a cell phone. In comparison, the cost of an electric vehicle battery comes around $7000-$20,000 depending on the specifications. This reflects the disparity between the costs of manufacturing a fundamentally similar product for two different industries. However, these are only production costs that do not include large R&D costs.
It is evident that the Li-ion batteries are going to be the next big thing in sustainable energy development and therefore, entrepreneurs have to carefully choose their niche so that they can develop sustainable products that are relevant in both the current and future business scenarios.