When it comes to having the finest dreads, you can think of numerous celebrities that have the best dreadlocks (Whoopi Goldberg, for example, has had dreadlocks for years, but even they are very well taken care of). To get the most out of your dreadlocks, you have to know how to buy the right products, and believe it or not, contrary to many people's beliefs, you need to find the right dreadlock shampoo (a lot of people think you don't have to actually wash them, but you may be surprised that it is just a certain shampoo that people often use in order to get them catered to just right). In this guide, we'll show you some tips on choosing the right one for you.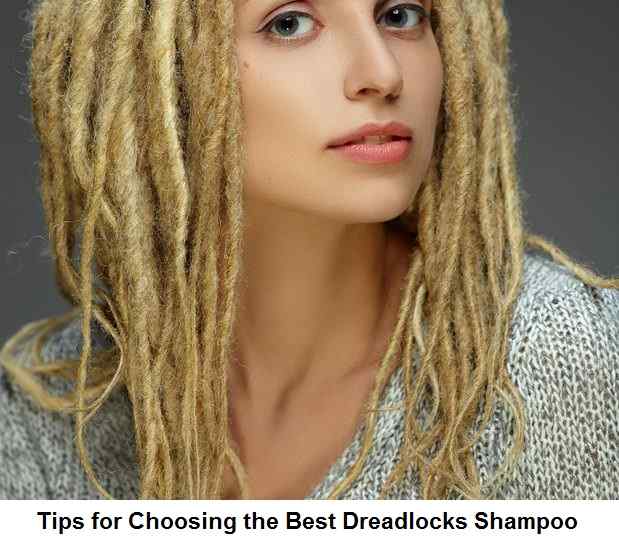 You Don't Want Residue
The residue is something that can cause numerous problems when it comes to choosing the right shampoo. When you have dreadlocks, they can easily absorb oils and fragrances (which leave residues in your hair), and you will find that you'll almost constantly have residue when they're not rinsed properly and thoroughly. Don't think that just because the outsides feel rinsed off that they're rinsed off. This will increase your risk of developing a common issue called "dread rot".
Most Shampoos Aren't Residue-Free
Even the most expensive residue-free. Therefore, it's very important that you know just what you're getting when it comes to buying the right shampoo. You want to carefully look at the ingredients of every single shampoo that you are going to buy. Make sure that the shampoo contains nothing that has PPG or PEG. One good thing you can look for is pure organic shampoos that have no synthetic items in it at all, and no PPG or PEG's or chemicals. You can even use an all-natural tea tree oil shampoo for excellent results and cleaning that rinses out easily.
Avoid Shampoos with Sulfates
That being said, think about the common things that beard care items share with your dreadlocks. You don't want harsh sulfates and sulfites in your shampoo. The most common item in both shampoos and conditioners are sodium lauryl sulfate and sodium laureth sulfate, and they should be avoided at all costs.
Don't Be Fooled by Organic and Natural
Just because they say they're naturally organic or natural, you want to make sure that you look even more carefully at the labels. A lot of these natural ingredients can still cause a lot of residue build-up, so you don't want a bunch of extra oils and vitamins in your hair than necessary, or even proteins that can cause problems.
Conclusion
When all else fails, rather than doing your homework, you can actually always make your own shampoo for dreadlocks. Simply do some research online about how to make the perfect dreadlock shampoo for you to better your hair and make your dreadlocks stay healthy. One pro tip that we'll also provide is that anything that has beeswax (something commonly used by people to maintain their dreads) is actually harmful to them, just so you know. Beeswax creates a lot of buildups that you don't always see and can even damage your hair follicles.