The world of online streaming has radicalized how we live our lives. With so many options available online catering to various genres, you can learn an array of things all the while being constantly entertained from the comfort of your seats.
With the Christmas season fast approaching, kitchen and food become the center of attention for households all around the world. Of the various talents and techniques internet can help us acquire, cooking is among the most intriguing. Food bloggers and chefs visit and cater to various global cuisines and present their love for cooking in food-gasmic scenarios.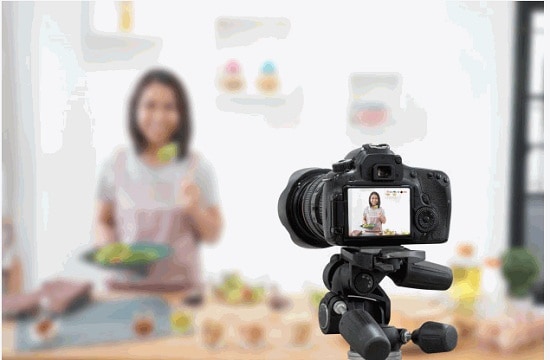 Let us list down some of the best cooking shows available over the internet which can not only help you learn new tricks and techniques but will surely be entertaining to watch as well. You can even bring in your friends and family to enjoy the fun.
America's Test Kitchen
This is considered one of the best cooking shows available out there and stars a number of amazing chefs. These chefs have their own personas as they take you on their journey of interesting cooking adventures. Julia Colin Davidson really knows how to sell us her ideas of food through the exquisite way she presents it. Using phrases like "Doesn't that smell delicious?" and "mmmmm Amazing!" one cannot resist being tempted to actually taste what's being cooked on the show. Bridget Lancer displays an active and a natural vibe as she cooks food for her audiences. There is an air of wisdom to the way she does it which establishes her as an expert in her art. Jack Bishop with his happy-go-lucky attitude keeps the ambiance entertaining and inquisitive as he partakes in various cooking activities.
The unique background ambiance of the show itself and the scientific facts stated by various chefs make it all seem like a laboratory experiment. This makes the shows appealing to some audiences while some audiences might get baffled in all the hustle. On top of everything else, the recipes are simplistic and quite easy to replicate which is an added benefit. We will leave the rest to your perception, so be sure to check this show out.
The Curious Creations of Christine McConnell
Cooking shows, in general, have some similar elements which let you expect what they will include beforehand. You have the traditional competitions, demonstrations and travel journeys which might make everything all too familiar. Well, this show is what you can call an anomaly, in the mix. The host of this show, Christine McConnell is an artist/actress/Instagram sensation who has a knack for cooking the unknown. In this Netflix original show, our host invites the audiences to her house of spooks where she creates food with assistance from her otherworldly muppet comrades. The horror delicacies will surely stay with you even while you sleep but in a positive and tempting way. The detailing and intricacies with which the art is carried out are indeed interesting so you're definitely in for a show.
Kantaro: the Sweet Tooth Salaryman
This peculiar show has been adapted from a manga. Our protagonist, Kantaro, a computer programmer by profession leaves a well-paying job to make time to pursue his heart's desire. That desire is to stop at various dessert shops in Tokyo to indulge in his passion for food blogging. His low key jobs give him ample time to roam around the city and search for his soul food. The audiences can easily relate to Kantaro's celebrations of the little things in life while pursuing a stereotypical shitty job. The show will bring a smile to your face as you get to witness how the goofy mind of our lead works and where it wanders off to when enjoying the various dessert delicacies.
Watching these shows online would definitely require a dependable internet connection. Comcast and Verizon could be safe bets if you want dependability and power. So go through at&t internet packages and Verizon bundles to choose an internet connection which suits you best.
This is another different yet interesting show which makes our list. Anchored by the late, food Guru Anthony Bourdain, this show will take you on a ride of a lifetime. You get to enjoy various global communities, how they exist, survive and nurture themselves in the ever-changing environment. There will be food, yes, but the primary focus tells you stories which is a pleasant twist from your everyday cooking shows. This show had a run for 10 successful seasons and acts as a testament for varying cultures which surround various dishes and their legacy. If you are solely looking for food porn, then there are many better options available to satiate your taste buds. But if you want a different perspective on food, we would highly recommend giving this show a view. We are positive that you won't regret it.
Another Netflix original, Ugly Delicious encompasses a fresh perspective, derived from an old relic (a magazine) and brings in its own flare to it. In the absence of that magazine, David Change and Peter Meehan, the editor's in chief offer their own take in the form of a food travel show. Every single episode revolves around a certain food type – such as pizza, fried fish, and rice. The exploration is a primary component whether it takes the audiences through the streets of Tokyo, all the way to Coney Island with friends and fam. You also get to witness the hosts trying their luck at trying to master difficult culinary techniques and failing badly at it. The core objective is to find the "soul and life" of a dish and the interesting ways that is carried out is indeed intriguing.
These are some of the most interesting shows which you can watch online right now. There are a number of other shows present which might appeal to certain audiences. But the list compiled here is definitely worth looking into. So be sure to give these a watch and their differentiating nature will surely hold your interest.