If you want to make an investment that will guarantee you with maximum profit, you can try out commercial real estate crowdfunding. It is an emerging type of investment that has higher potential returns but with higher risks as well. It differs from the traditional real estate investment and is more of a long-term financial solution.
In order to invest in a crowdfunded real estate deal, there are generally no specific requirements for investors because it is open to all. But that characteristic is most often applied to purely income-focused deals or funds spread among different investments. Most single-asset crowdfunding real estate deals are open to accredited investors only.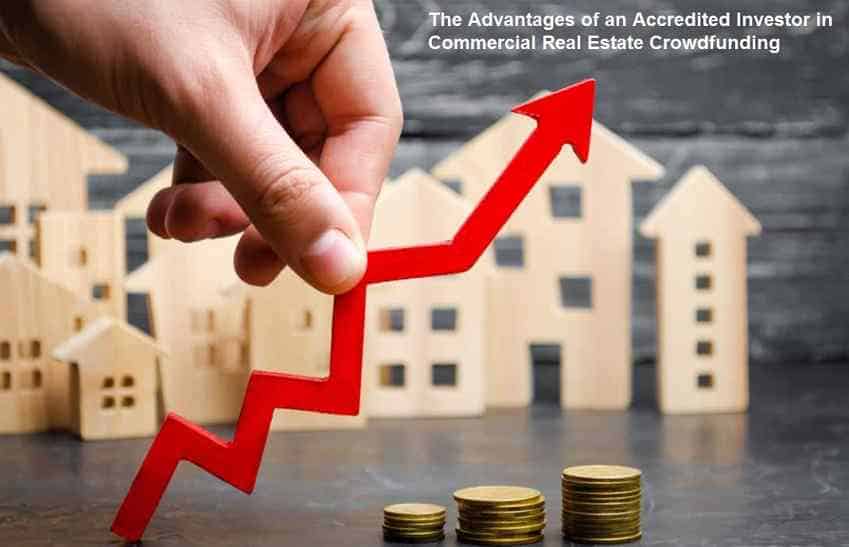 What is an accredited investor?
According to the U.S. Securities and Exchange Commission's Regulation D of Rule 501, there are a lot of categories as to what an accredited investor is. Examples are banks, investment companies, and insurance companies. On the other hand, for individuals, they must have the following requisites to qualify:
An accredited investor must have an individual net worth or a joint net worth exceeding $1 million, excluding the net equity of the primary residence.
An accredited investor must have an individual income in each of the two most recent years worth more than $200,000. For a joint income with a spouse, it would be $300,000.
To qualify, you need to meet one of the mentioned requisites. But if you are not capable of doing so, there are other alternatives. You can qualify as an insider in the business they are investing in. You can hold positions such as executive offers, directors, or general partners, among others. But if it is still not possible for you, then you can just focus on all the deals that are open to any investors. Usually, for single-asset crowdfunding deals, you need to invest a minimum of $25,000 at least. But, most crowdfunding platforms do require a minimum investment of $50,000.
Should you be an accredited investor?
If possible, it would be preferable to an accredited investor since it opens a lot more possibilities in commercial real estate crowdfunding rather than being a regular investor. Most people can't afford to invest in commercial properties. That is why they resort to pooling their investment assets alongside other investors.
Another thing to take note of is that in order to get into a crowdfunded real estate deal, they must first collect investor capital. The Securities and Exchange Commission or SEC requires them to comply with applicable securities laws. This often includes a very expensive process, which consists of the production of the necessary disclosure documents, filing of the disclosure to the SEC, and then its approval by the regulators after being subjected to a review. This tedious and expensive process could be avoided altogether if the investors were accredited investors instead. This is because when the real estate business venture has a limitation for participation, which means only accredited investors are allowed, they are exempted from the requirements.
What are the investments that you can have access to as an accredited investor?
Well, you can have access to almost any type of real estate. You can invest in multi-family properties or industrial properties. Others also include retail and office real estate. The possibilities are endless for you.
Commercial real estate crowdfunding platforms provide accredited investors with profitable deals. That is why you should get the help of a private equity firm that will help you along your commercial investment journey. They will have a talented and skilled team that is dedicated to commercial real estate investments and they can also help you structure effective transactions.