In the current economy that we live in, we can only buy a house once. So why not try to keep it in optimum condition? You wouldn't want to spend a great deal of money on something you could have fixed, but chose to ignore, would you? Houses don't have a specific lifetime. Depending on the way you keep them, they can last really long or have a short life span.
You can remodel a space in your house and turn them into an entertainment center or office to preserve its use.
With the current increase in people following the DIY trend, here mentioned below are seven mini repairs you should do at least once a year. Learning how to do small repairs around the house can save you a significant amount of your hard-earned money, and give you a sense of accomplishment. In the current day and age, we should try to carry our weight and mentioned below are easy ways to do so. Give this article a read and get started.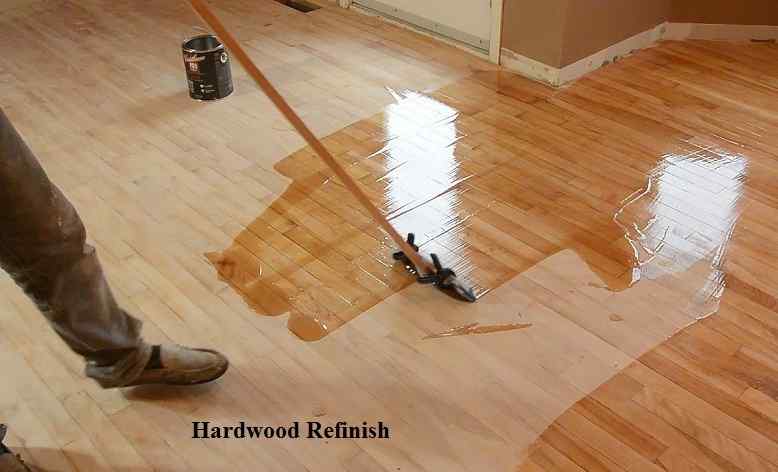 Hardwood Refinish
While the task may seem a little too much to handle, I assure all it takes is a bit of your time and willpower. Understandably, you won't have the necessary equipment lying around. All you have to do is go to the nearby hardware store and get the required tools. No matter how much you invested in the hardwood for the first time, it is bound to end up scuffed and scratched from a few places.
This can be easily fixed if you have time. It is a two-day task. Follow the steps below:
Remove the furniture from the room.
Thoroughly clean the floor.
Sand the old coating.
Fix cracks (if any).
Leave it for the day.
Apply varnish and leave it to dry.
Cabinet Door
Cabinets are used every day. At times we tend to open them for apparently no reason. When I'm hungry, I'll open every cabinet in the kitchen, find out there's nothing, and repeat the same routine five minutes later. I do the same thing with the cabinets in my room.
Due to the number of times I use the respective cabinet doors, they need to be fixed at least once a year. You should oil the hinges, and if the cabinet doors have gone to lose and are loud, you should buy door bumpers. They will hardly cost you a few bucks, and your problem will be solved.
Clean the Dishwasher
A dishwasher does most of the heavy lifting around the house. Imagine if you had to do the dishes after all those parties at your place. We often take it for granted and don't clean it as often as we should. Even if you don't find time because of your work, try to clean it thoroughly at least once a year. Open it up; clean the screen, the sprayer holes and the door lid. Due to regular usage, some food particles don't go down the drain and hide in places where we can't see. This can lead to a bad odor in the house.
Toilet-Related Problems
A common problem that occurs in bathrooms is that the toilet lever starts acting up. It is normal after a few months; however, the fact that we tend to ignore it till it's entirely out of order, is worrisome. It is an easy task and something you can fix immediately. Most of the time, the lever is simply unhinged. However, in some cases, you might have to get a new lever. It is easy to install and effortless to manage.
Eliminate Water Spots
Water spots mostly appear after excessive rain, but if you generally have a water spot problem, it could be because of bad plumbing. The first thing that you have to do is determine the reason. Once you know the reason, you can deal with it in a more permanent manner.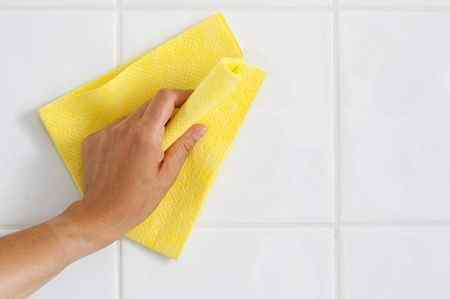 Whether it's a pipe problem, or because of the rain, the main cause is that there's water seeping into your walls. Another contributing factor can be the quality of the water in your home. Due to the fact that hard water is mostly used in urban homes, it has a higher tendency to cause damage.
You should fix the pipes, makes sure there's no standing water on the roof and get your water tested at the nearest laboratory. You should also purchase a water softener ASAP to make sure you're done with this problem once and for all.
Mend the Roof Cracks
Due to global warming, we are now experiencing weather conditions that we previously never did. That means houses made for specific weather conditions are currently undergoing change too. This can lead to cracks and dents in the roof that you should fix. While roof problems may seem minor, after a year, if not taken care of properly, they can turn out to be your worst nightmare.
So, take any kind of adhesive that compliments your roof and do a thorough examination.
Unclog the Gutters
While autumn is a colorful time of the year, it is also responsible for a lot of clogged drains. So, you can leave this task until autumn. With the foliage on the roof and not enough wind to make it fall to the ground, you should visit the roof and unclog the gutters. If you don't do so, this could lead to water standing on the roof and lead to water spots down the lane.
If you follow the above-mentioned tips, you will never have to face a complex house situation. Know that taking care of these small matters at the right time prevents greater issues. A year is a reasonable amount of time after which you should start keeping an eye out for minor issues.
While some of these tasks might seem time-consuming, they will hardly take up two days each. Remember money saved is money earned. So, instead of paying lots of money to get these mundane tasks done, you can save up and go somewhere. These tips have helped me a lot, and I hope they will be of assistance to you too.